Stock Market Weekly: Expecting another 50-bp interest rate hike
Investors will be watching where the central bank will lead our benchmark interest rates this week. The opposing effects of fare hikes and oil price rollbacks deserve some attention, too.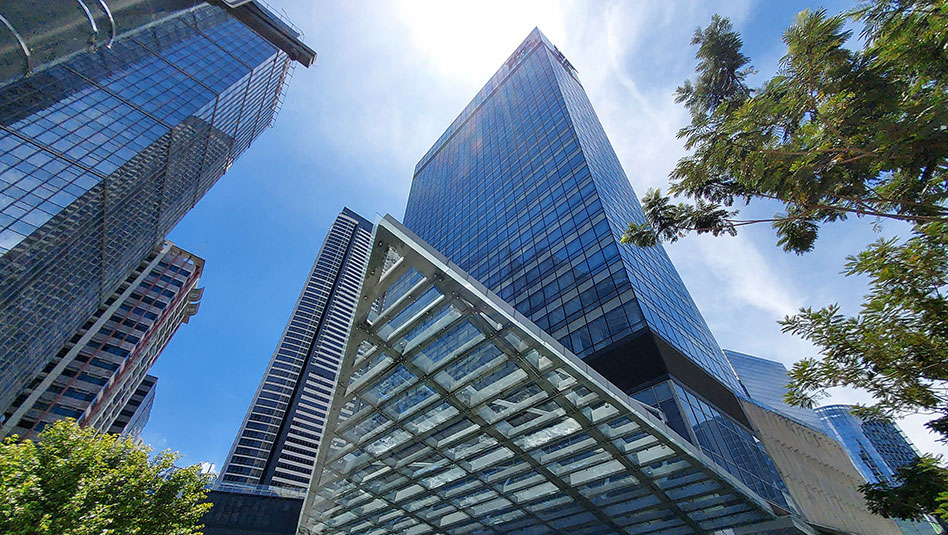 WHAT HAPPENED LAST WEEK
The Philippine Stock Exchange (PSEi) fell by 0.87% week-on-week to close at 6,548.77 (down 57.23 points). The market initially rose on Monday as investors anticipated a relatively slower August 2022 US inflation print at 8.1% versus July 2022's 8.5% year-on-year. However, sentiment was quick to turn, and the benchmark index posted losses for the rest of the week due to some profit taking and as the coupon rate rose to 6.75% for the Bureau of the Treasury's auction of PHP 35 billion worth of 10-year bonds. Investors also considered the higher-than-expected August 2022 US inflation print at 8.3% and the further weakening of the peso against the greenback, closing at another record-low at PHP 57.43 on Friday.
Top index performers were PLDT (TEL) which was up 5.8%, Globe Telecom (GLO) up 3.0%, and Ayala Land Inc. (ALI) up 2.7%. Index laggards were Monde Nissin Corporation (MONDE) down 13.8%, Puregold Price Club Inc. (PGOLD) down 6.8%, and Universal Robina Corporation (URC) down 5.6%. The index breadth was negative with 12 gainers versus 18 losers. The average daily turnover value was PHP 6.8 billion. Foreigners were net buyers by PHP 1.1 billion.
WHAT TO EXPECT THIS WEEK
We expect the PSEi to trade sideways as investors will be closely monitoring the BSP US Fed's interest rate decisions on Thursday. The BSP is expected to hike rates by 50 basis points (bps) while the US Fed is expected to hike by 75 bps. Moreover, investors will digest the opposing impact of fare hikes and oil price rollbacks on inflation trends. On one hand, the Land Transportation Franchising and Regulatory Board (LTFRB) approved the provisional fare increase across public transportation for jeepneys, buses, taxis, and transport network vehicle services (TNVS). On the other, fuel price rollbacks of about PHP 4.0 – PHP 4.3 per liter of diesel, PHP 0.0 – PHP 0.3 per liter of gasoline, and PHP 4.4 – PHP 4.6 per liter of kerosene are also expted this week.
STOCK PICKS FOR THE WEEK
Ayala Land, Inc. (ALI) — BUY
ALI has managed to sustain its rebound and is now consolidating within the PHP 27.70 to PHP 30.00 range. We think that a break above PHP 30.00 will result in the stock retesting PHP 32.00/PHP 34.00. On the other hand, a break below PHP 27.50/ PHP 27.00 will likely result in the price slipping further towards PHP 26.00/PHP 25.00. While trading the current range is a good strategy, the volatile market environment suggests accumulating the stock once ALI breaks above its resistance level, which is the optimal way to trade the stock. Accumulating once ALI breaks above PHP 30.00 advisable. Set stop limit orders below PHP 28.00 and take profit at around PHP 34.00.
Max's Group, Inc. (MAXS) — BUY
MAXS formed a pennant, a short-term bullish continuation pattern driven by better-than-expected second quarter 2022 and first half 2022 earnings. The price seems to be resuming a sharp rally after taking a brief pause. The measured price target after MAXS broke out of its bullish pennant is PHP 6.60 to PHP 6.80 according to Technical Insight, our automated chart pattern recognition program. As for fundamentals, earnings performance will likely be sustained as the economy continues to reopen and as spending picks up in the fourth quarter of 2022 during the holiday season. Accumulating once MAXS breaks above PHP 5.82 (200-day moving average price) is advisable. Set stop loss orders below PHP 5.45. Take profit at around PHP 6.60 to PHP 6.80.
San Miguel Food and Beverages, Inc. (FB) — BUY
FB's share price was sold down by 8.9% last Friday amid the effectivity of the FTSE rebalancing, wherein the company was deleted from the large caps index. The recent sell-off resulted in FB trading near its support/recent low of PHP 42.50. Traders can take advantage of the stock trading near its support given the favorable risk to reward trade. Short-term traders can accumulate at current prices and set cut loss below 5% to 7% of average cost.
PSEi TECHNICAL ANALYSIS
Resistance: 6,900/7,200
Support: 6,400/100-day moving average (now at 6,528.13)
It was the same story last week as the PSEi once again failed to sustain its positive start and sellers quickly came in for the rest of the week. We would like to reiterate that it is crucial for the market to stay above its 100-day moving average price for the ongoing bullish reversal to resume. It is important to take note that the bullish momentum is slowing down – the Moving Average Convergence Divergence (MACD) line is below the signal line. Setting trail stops at this technical structure is recommended.
TRADING PLAN
Slowly accumulate at current levels until the 100-day MA (currently at 6,528). Set tight stops below 6,400.
KEY DATA RELEASES
Thursday, September 22, 2022
– BSP interest rate decision (estimate is 50 bps)
– US FOMC interest rate decision (estimate is 75 bps)
Friday, September 23, 2022
– US S&P global preliminary manufacturing PMI (estimate is 51.3, while August 2022 figure is 51.5)
Read More Articles About: