Stock Market Weekly: Expect volatility and downside bias amid interest rate decision 
Investors will be taking their cue from the central bank who will set the policy rate this Thursday.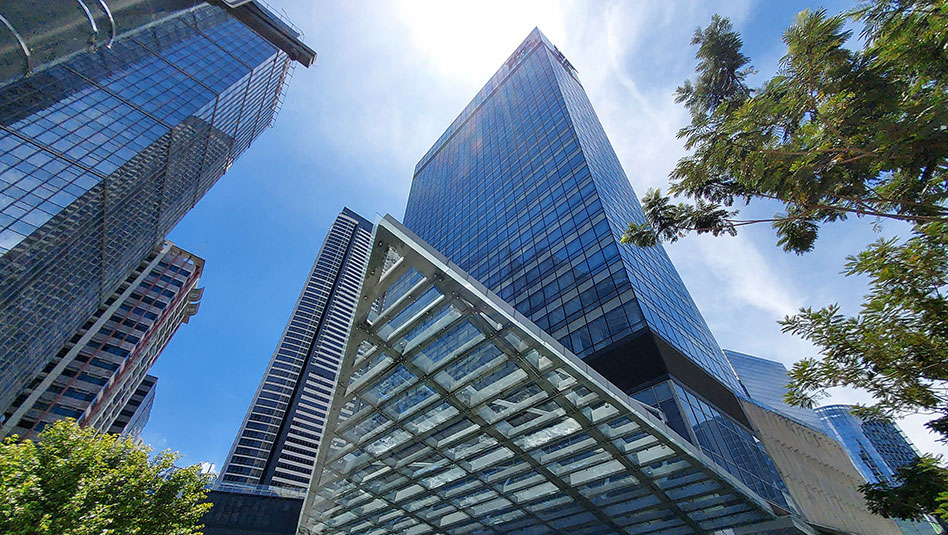 WHAT HAPPENED LAST WEEK
The Philippine Stock Exchange index (PSEi) ended 2.14% lower week-on-week to 6,876.79 (-150.59 points). The market opened in the red following the rebalancing activity on Friday, February 3, 2023, as investors priced in the hotter-than-expected January 2023 local inflation print at 8.7% (consensus estimate is 7.6%, while the BSP forecast is 7.5-8.3%).
Investors also weighed the hawkish comments from US Fed officials; NY Fed President John Williams said that looser financial conditions, or conditions that are much more supportive of growth, might imply a higher interest rate.
At the latter part of the week, investors digested the results of the MSCI quarterly rebalancing, where the Philippines got a slight downweight. Key changes in the recent MSCI quarterly rebalancing include the deletion of Globe Telecom, Inc. (GLO) and ACEN Corp. (ACEN) as well as the substantial upweight of Manila Electric Co. (MER).
Top index performers were Metro Pacific Investments Corporation (MPI) (+6.3%), Meralco (MER) (+5.4%), and Alliance Global Group Inc. (AGI) (+2.8%), while index laggards were Union Bank of the Philippines (UBP) (-8.3%), Monde Nissin (MONDE) (-7.8%), and San Miguel Corporation (SMC) (-7.7%). The index breadth was negative, with 12 gainers versus 18 losers. The average daily turnover value was PHP 5.5 billion. Foreigners were net sellers by PHP 1.8 billion.
WHAT TO EXPECT THIS WEEK
We expect a volatile market that will be skewed towards the downside as investors await the much-anticipated policy rate decision of the Bangko Sentral ng Pilipinas (BSP), especially following the surge in the January 2023 inflation print. On the international front, investors may also take their cue from the US inflation print in the same period.
STOCK CALLS FOR THE WEEK
Nickel Asia Corp. (NIKL) — BUY ON BREAKOUT
The recent price action of NIKL shows that the bias remains to be upwards, given that it formed a higher low and bounced above its key support level of PHP 6.30. The technical indicator MACD (moving average convergence divergence) confirms the bullish momentum. We believe that NIKL must break above PHP 7.50 to resume its trend.
Looking at the fundamentals, we reiterate that the growth in stainless steel production and the incentives and penalty programs imposed by the European and US governments continue to drive adoption rates for electric vehicles. Nickel prices can also remain elevated given the proposal by the Indonesian government to impose a progressive levy on the export of nickel pig iron and ferronickel.
Moreover, NIKL's foray into the renewable energy generation business is a long-term catalyst amid the tight power supply in the country. Accumulate once NIKL breaks above PHP 7.50. Set stop limit orders below PHP 7.00 and take profits at around PHP 8.50/PHP 9.50.
AyalaLand Logistics Holdings Corp. (ALLHC) — BUY ON BREAKOUT
Despite the recent rally, ALLHC's share price failed to surge past or even retest its immediate resistance level at PHP 3.45. While technical indicators confirm a bullish momentum, we believe that it is important for ALLHC to surge past PHP 3.45 for the rally to be sustainable.
As for the company's growth prospects, with the local economy further re-opening, the resumption of public construction should hasten the development outside Metro Manila. Accumulating once ALLHC breaks above PHP 3.45 is advisable. Set cut loss below PHP 3.25. Take profits at around PHP 3.85/PHP 4.00.
The Keepers Holdings, Inc. (KEEPR) — BUY ON BREAKOUT
The stock broke above its short-term price resistance at PHP 1.35 in the second week of January 2023. Now, KEEPR is attempting to break above its 2022 resistance of PHP 1.53. We think that a break above PHP 1.53 will result in the stock filling its gap around PHP 1.63 as well as retest the next resistance level of PHP 1.80. Accumulating once KEEPR breaks above PHP 1.53 is advisable. Set cut loss below PHP 1.45. Take profit at around PHP 1.70/PHP 1.80.
PSEi TECHNICAL ANALYSIS
Resistance: 7,150 / 7,500
Support: 6,800
The market pulled back anew but has managed to stay above 6,800. The PSEi must stay above 6,740 to avoid a lower low. Afterward, the PSEi must break above 7,150 to create a higher high for the ongoing short-term uptrend to be sustained.
TRADING PLAN
– Gradually accumulate at current levels. Set stop limit orders below 6,600.
KEY DATA RELEASES
Tuesday, February 14, 2023
– US Consumer Price Index (CPI) year-on-ear for January 2023 (consensus estimate is 6.2%, while the actual for December 2022 is 6.5%)
Thursday, February 16, 2023
– BSP interest rate decision (consensus estimate 25-basis-point increase)
Friday, February 17, 2023
– OF cash remittances YoY for December 2022 (consensus estimate is 4.2%; actual for November 2022 is 5.7%)
Read More Articles About: