Stock Market Weekly: Expect sideways trading with an upward bias
Just like last week, sideways trading is expected with an upward bias, especially with the upcoming rollback in fuel prices. In the US, the Fed may proceed with aggressive rate hikes because of rising inflation.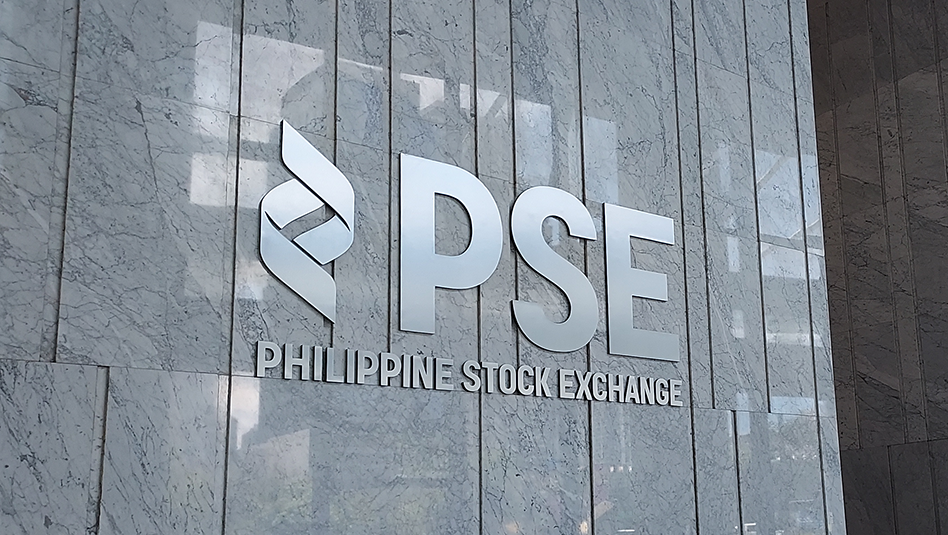 The Philippine Stock Exchange index (PSEi) closed at 6,361.82, up by 196.47 points (3.18% week-on-week). A relief rally was observed at the start of the week driven by the pullback in commodity prices, i.e., oil and wheat prices. The announcement of the Bangko Sentral ng Pilipinas (BSP) of a more aggressive rate hike—50 basis points (bps) in August 2022 and an additional 100 bps overall this year—buoyed investor sentiment. To recall, June 2022 inflation rose to 6.1% versus 5.4% in May 2022 and 3.7% in June 2021. Towards the end of the week, profit taking was observed as investors digested Finance Secretary Benjamin Diokno's comment that the economy will likely expand by a slower rate of 6.5%-7.5% this year versus the previous forecast of 7%-8%.
The US labor market added 372,000 jobs in June 2022 (consensus estimate: 250,000; 384,000 in May 2022). The job gains came from healthcare and social assistance (+77k) and professional and business services (+74k). The unemployment rate stood at 3.6% (consensus estimate: 3.6%; 3.6% in May 2022). The labor force participation rate came in at 62.2% (estimate: 62.4%; 62.3% in May 2022). Wage growth came in at 5.1% year-on-year (estimate: 5.0%; 5.2% in May2022).
Top index performers were Megaworld Corporation (MEG) up 11.1%, Universal Rufina Corporation (URC) up 9.6%, and Alliance Global Group Inc. (AGI) up 9.2%). Index laggards were Emperador (EMP) down 8.2%, International Container Terminal Services Inc. (ICT) down 3.1%, and Wilcon Depot Inc. (WLCON) down 1.9%. The index breadth was positive with 22 gainers versus 7 losers. The average daily turnover value was PHP 4.6 billion. Foreigners were net sellers by PHP 1.4 billion.
WHAT TO EXPECT THIS WEEK
The market is expected to trade sideways with an upward bias amid the upcoming rollback in prices of fuel products ranging from PHP 5.0 to PHP 6.0 per liter, according to estimates from the Department of Energy (DOE). On the foreign front, investors will be closely monitoring the June 2022 US Consumer Price Index (CPI), which is expected to rise above May 2022's 8.6% level, and could result in the US Fed going ahead with its aggressive rate hikes in the coming months.
STOCK PICKS FOR THE WEEK
BDO Unibank, Inc. (BDO) — BUY
We remain positive on the bank's underlying performance in the next 12 to 24 months. This will be driven by the continued reopening of the economy, the rising interest rate environment, and high system liquidity, all of which should bode well for loan growth, asset quality, and net interest margins (NIMs). Accumulate shares once price breaks above PHP 123.00. Set cut loss below PHP 115.00. Take profits around PHP 135.00/140.00, and PHP 148 for long-term investors.
(Note: FirstMetroSec Research does not cover Metropolitan Bank & Trust Company)
Bank of the Philippine Islands (BPI) — BUY
We maintain a positive outlook on the bank's earnings for the next 24 months, on our expectations of high single-digit growth in loans, surge in net interest margins (NIMs) on rising rates, lower operational expenses because of its digital initiatives, and improvements in asset quality. Accumulate shares once the stock breaks above PHP 92.00. Set cut loss below PHP 85.00. Take profit at PHP 99-PHP 105.00.
(Note: FirstMetroSec Research does not cover Metropolitan Bank & Trust Company)
Monde Nissin Corp. (MONDE) — LIGHTEN POSITION
In an advisory dated June 9, 2022, from the Food Safety Authority of Ireland, the regulatory body is recalling a batch of Monde Nissin Corp.'s (MONDE) Lucky Me! branded instant noodles due to the presence of ethylene oxide, a pesticide not authorized for use in foods sold in the European Union (EU). MONDE clarified that ethylene oxide is not added in Lucky Me! products. It is commonly used in spices and seeds to control microbial growth typical in agricultural products. These materials, when processed into seasoning and sauces, may still show traces of ethylene oxide. MONDE added that the countries impacted are EU and Taiwan. Moreover, the company assured that all Lucky Me! products are Philippine FDA registered and that they comply with local and US food safety standards. Lighten positions on MONDE once it breaks below PHP 12.70.
PSEI TECHNICAL ANALYSIS
Resistance: 6,400 / 50-day Moving Average Price (MA)
Support: 6,180
The PSEi strongly rebounded last week, breaking above the 6,180 resistance level. The market also posted net foreign buying last Wednesday, the first in 22 sessions. However, the 6,400 level became a resistance level once again after the market failed to break above that level. The market has been on a downtrend since February 2022 and the 50-day MA remains to be a resistance. A further rebound is expected only once the PSEi breaks above the 50-day MA.
TRADING PLAN
Continue setting stop limit orders. Slowly accumulate once the PSEi breaks above the 50-day MA (currently at 6,534).
KEY DATA RELEASES
Tue, July 12, 2022
– Philippine exports for May 2022 (estimate: 6.6%, 6.0% in April 2022)
– Philippine imports for May2022 (estimate: 23.5%, 22.8% in April 2022)
Wed, July 13, 2022
– US Consumer Price Index (CPI) year-on-year (estimate: 8.8%, 8.6% in May 2022)
Sun, July 17, 2022
– Overseas Filipino remittances year-on-year (estimate: 4.5%, 3.9% in April 2022)
Read More Articles About: