Stock Market Weekly: Expect a volatile market on PSEi recomposition 
With Bloomberry and Century Pacific Food coming into the PSE index, investors are expected to recalibrate as well.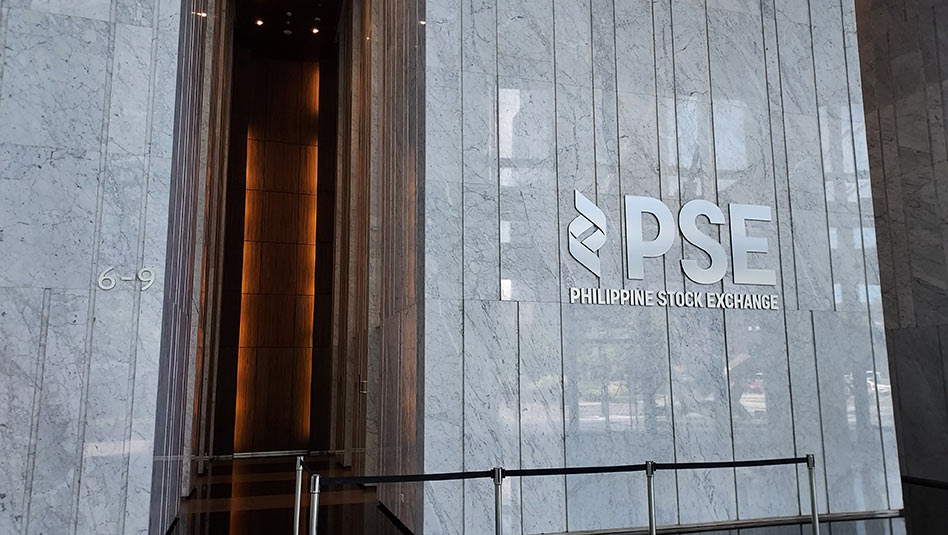 WHAT HAPPENED LAST WEEK
Last week, the local bourse closed higher by 0.27% week-on-week (w-o-w) to 6,142.79. The market started in the red on cautious trading as investors awaited key interest rate decisions and as global oil prices continued to surge, with Brent crude futures reaching a 10-month high at USD 95 per barrel on September 19, 2023, Tuesday.
However, the index rebounded in the latter part of the week following the US Fed's and the Bangko Sentral ng Pilipinas' (BSP) decisions to keep interest rates steady at a 5.25% – 5.50% target range and 6.25%, respectively. Some bargain-hunting before the off-cycle PSEi rebalancing this week also contributed to the rebound.
WHAT TO EXPECT THIS WEEK
This week, we expect a volatile market as the recomposition in the PSEi takes effect on September 26, 2023, Tuesday. The Philippine Stock Exchange (PSE) announced that Bloomberry Resorts Corp. (BLOOM) and Century Pacific Food, Inc. (CNPF) will be replacing Aboitiz Power Corp. (AP) and Metro Pacific Investments Corp. (MPI) in the benchmark index.
The market may also price in some relief, as an oil price rollback will be implemented this week, following 11 consecutive weeks of price hikes. Diesel pump prices are expected to decrease by PHP 0.30 to PHP 0.70 per liter, gasoline by PHP 0.20 to PHP 0.60 per liter, and kerosene by PHP 0.45 to PHP 0.85 per liter on September 26, 2023, Tuesday.
Resistance: 6,200/6,400
Support: 6,000/5,700
ANALYSIS
The 6,000-level proved to be a strong support as the PSEi bounced back from the said level last week. However, the average value turnover remained tepid at PHP 4.2 billion. The market is still trading below its key moving averages (50-day, 100-day, and 200-day), indicating that the bears remain in control.
Should the PSEi extend its gains, it can retest the next resistance levels at 6,200 to 6,400. Otherwise, if the downtrend continues, it can retrace towards the next support levels around 6,000 and 5,700.
Stay light and observe if the 6,000 support level holds. For those who plan to increase exposure, consider tranche buying around identified support areas (6,000, then 5,700) while leaving some buying power to take advantage of lower prices should the downtrend continue.
STOCK CALLS FOR THE WEEK
Century Pacific Food, Inc./ BUY ON BREAKOUT | FMSEC TARGET PRICE: PHP 29.00
Since Metro Pacific Investments Corp.'s (MPI) voluntary delisting announcement last April 26, 2023, traders have speculated on potential names that could replace MPI in the PSEi. In addition, another counter is expected to be taken off the main index — Aboitiz Power (AP). AP's removal from the PSEi index comes after its public float fell below the 20% minimum threshold for PSEi eligibility.
Last September 20, 2023, the Philippine Stock Exchange (PSE) conducted an off-cycle index rebalancing, with both MPI and AP replaced by Bloomberry Resorts (BLOOM) and Century Pacific Food (CNPF) in the main index. All changes shall be made effective on the start of day, Tuesday, September 26, 2023. For those looking to enter CNPF, accumulating once CNPF breaks above PHP 29.60 is advisable. Set stop limit orders at PHP 27.23. Take profit at around PHP 34.04/ PHP 34.35. For those already with exposure, we recommend taking profits or implementing trailing stops to secure profits.
SM Prime Holdings, Inc. / BUY ON BREAKOUT | CONSENSUS TARGET PRICE: PHP 41.78
SM Prime Holdings, Inc. (SMPH) has shown growth in sales and profit in the previous quarters as a result of increased tenant sales and foot traffic. We see this spilling over the next quarters as the "ber" months signal the beginning of holiday festivities in the Philippines including family reunions and Christmas programs.
While we think that SMPH will benefit from school openings and the upcoming holidays, we continue to be wary of the effects of the suspension of SMPH's projects in Manila Bay as it poses downside risks for the counter. Hence, we prefer accumulating only once the issue is resolved. For those looking to accumulate SMPH now, accumulating once the counter breaks above its immediate resistance at its 20-EMA day at PHP 30.30 on strong volume is advisable. Set stop limit orders below PHP 27.85. Take profits at around PHP 34.85/ PHP 35.15.
DMCI Holdings, Inc. /BUY ON BREAKOUT | CONSENSUS TARGET PRICE: PHP 12.53
DMCI Holdings, Inc. (DMC) is reportedly exploring opportunities for its core businesses, mainly its mining and power units. We expect its expansion efforts and additional exploration activities for its subsidiaries to positively benefit the counter's earnings in the long run, leading to improved earnings for the counter in comparison to its first half 2023 earnings. DMC has been consolidating upward, creating higher highs and lows, above key moving averages (50-day and 100-day) since early August.
Indicating a bullish momentum for the counter, its RSI, a technical indicator, is on an uptrend with its MACD, another technical indicator, above zero. Furthermore, its 50-day MA has crossed above the 100-day MA, which has been followed by a rally by the counter historically. With its 200-day MA as the counter's immediate resistance at ~PHP 10.45, we think that accumulating once DMC breaks above this level on strong volume is optimal.
Buy on a convincing break above the 200-day MA at PHP 10.45. Set stop limit orders below PHP 9.60. Take profit at around PHP 12.02/ PHP 12.12.
KEY DATA RELEASES
1) PH Budget Balance for August on September 26, 2023, Tuesday (July: -47.8 billion)
2) US GDP Annualized quarter-on-quarter for 2nd quarter 2023 on September 28, 2023, Thursday (consensus estimate: 2.3%)
3) US Initial Jobless Claims as of September 23 on to be released on September 28, 2023, Thursday (September 16, 2023: 201k)
4) US Core PCE Price Index quarter-on-quarter for 2nd quarter 2023 to be realsed on September 28 2023, Thursday
5) PH Bank Lending year-on-year for August on September 29, 2023, Friday
Read More Articles About: