Stock Market Weekly: Downward bias on faster inflation expectations
With rising expectations of higher inflation in February and more rate hikes, investors are carefully treading the market this week.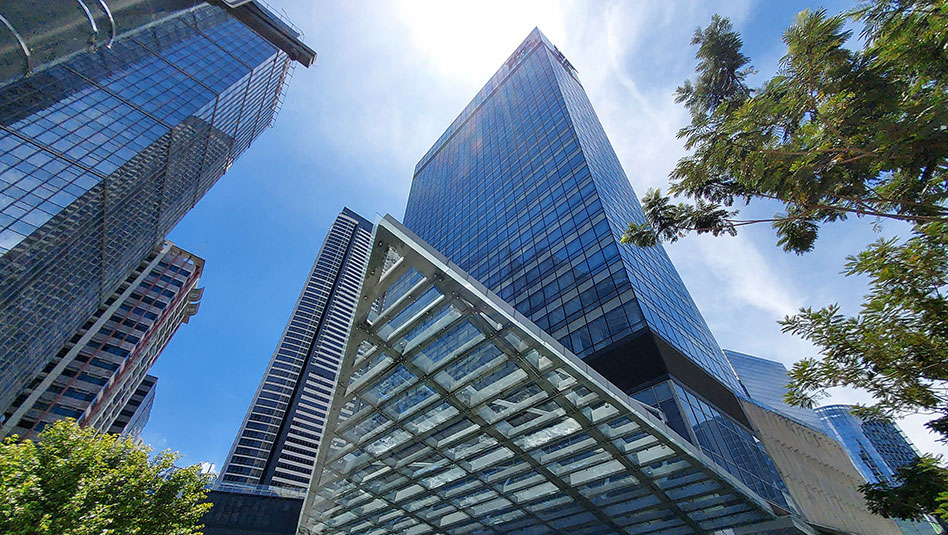 WHAT HAPPENED LAST WEEK
The Philippine Stock Exchange index (PSEi) fell by 0.46% week-on-week to close at 6,655.37 (-30.53 points), marking its fifth straight week of decline. The market started the week in the red as it tracked US markets and Asian peers amid expectations of higher rate hikes in the US following the hotter-than-expected personal consumption expenditures (PCE).
On the local front, the market traded lower amid the effectivity of the MSCI rebalancing. The local bourse subsequently posted moderate gains from Wednesday to Friday as prices recovered after the MSCI rebalancing-related trades.
Top index performers were Metro Pacific Investments Corporation (MPI) (+11.1%), San Miguel Corporation (SMC) (+5.7%), and Bank of the Philippine Islands (BPI) (+4.7%), while index laggards were Converge (CNVRG) (-6.0%), JG Summit (JGS) (-5.2%), and Globe Telecom (GLO) (-3.7%). The index breadth was positive with 18 gainers versus 12 losers. The average daily turnover value was PHP 9.3 billion. Foreigners were net sellers by PHP 7.0 billion.
WHAT TO EXPECT THIS WEEK
We expect the market to trade with a downward bias ahead of the release of the February 2023 inflation data. Investors are anticipating a faster February inflation print at 8.9% (BSP's forecast: 8.5% to 9.3%) compared to the prior month's 8.7% year-on-year.
This will guide the magnitude of local rate hikes moving forward as Bangko Sentral ng Pilipinas (BSP) Governor Felipe Medalla signaled the higher likelihood of a 50-bp rate hike should the February 2023 inflation rate exceed 9%. At the same time, investors will be closely monitoring the slew of PSEi full-year 2022 earnings releases and management guidance for 2023.
STOCK CALLS FOR THE WEEK
Manila Electric Company (MER) — BUY ON BREAKOUT
MER recorded a full-year 2022 consolidated core net income of PHP 27.1 billion (+10% y-o-y) — ahead of consensus estimates. Energy sales volumes exceeded pre-pandemic levels, in line with its target sales volume growth of within 5-6%. Its power generation business in Singapore registered significant earnings. The outperformance of the commercial sector is also consistent with our view given that retail, restaurants, education, and public transport segments are expected to pick up.
As for the dividends, MER disclosed that actual dividends for 2023 could be similar to the one declared for 2022, which is 70% of core net income. As for price action, MER is gradually showing signs of bullish recovery. We think that a break above PHP 320.00 will result in further upside. Accumulating once MER breaks above PHP 320.00 is advisable. Set stop limit orders below PHP 300.00.
Robinsons Land Corp. (RLC) — BUY
RLC's share price has pulled back and is now hovering near its 52-week low of PHP 14.50. The recent correction brought RLC near the lower end of its PHP 14.50 to PHP 16.80 trading range, where the risk-to-reward ratio is favorable. Aggressive short-term traders/ bargain hunters can attempt to take advantage of the stock trading at oversold levels to ride the probable bounce.
As for fundamentals, we take comfort that the outlook for RLC's main business segments remains positive. We expect operational conditions should continue to improve amid further reopening and backed by full reinstatement of mall rental rates beginning the second half of 2022 supported by faster-than-expected recovery of tenant sales now hitting above pre-pandemic levels. Accumulating RLC at current levels is advisable. Set stop limit orders below PHP 14.30 and take profits at around PHP 16.80/PHP 17.50, PHP 25 for long-term investors.
Globe Telecom, Inc. (GLO) — BUY ON PULLBACKS
In February 2023, GLO's share price dropped by 12% to its 2021 lows at around PHP 1,770 amid its removal from the MSCI index as well as the lower-than-expected full-year 2022 earnings. We think that GLO will rebound as share price usually normalizes post-MSCI rebalancing. Aggressive short-term traders/ bargain hunters can attempt to take advantage of the stock trading at near 2021 lows to ride the probable bounce.
As for fundamentals, the mobile segment will remain challenged as the full impact of the recent regulatory measures has yet to be fully felt. With GLO's uncompetitive fixed line business relative to competition, and low revenue contribution from corporate data (c.10% of service revenues), we see the weakness of the mobile business to be most impactful to the company, as the segment accounts for the bulk of its total service revenues (c.70%). Accumulating once GLO pulls back to PHP 1,810/PHP 1,800 is advisable. Set stop limit orders below PHP 1,760.00 and take profits at around PHP 2,000.00/PHP 2,100.00.
PSEi TECHNICAL ANALYSIS
Resistance: 6,800
Support: 6,400 / 6,600
The PSEi closed below the 6,600 level earlier last week, forming a lower low. The market also failed to stay above its 50-day moving average price and the technical indicator MACD indicates the bears have taken control. The PSEi must stay above 6,600 in the next trading sessions or else the market will retest 6,400/6,200.
TRADING PLAN
Gradually accumulate once the PSEi trades back above 6,800.
KEY DATA RELEASES
Monday, March 6, 2023
– Corporate Earnings: International Container Terminal Services, Inc. (ICT)
– Corporate Earnings: Universal Robina Corporation (URC) on Mon, 06 Mar 2023
Tuesday, March 7, 2023
– PH Consumer Price Index (CPI) Year-on-Year for February 2023 (consensus estimate: 8.9%; actual for January 2023: 8.7%);
– Corporate Earnings: DMCI Holdings, Inc. (DMC)
Wed, 08Mar2023
– Corporate Earnings: Aboitiz Equity Ventures, Inc. (AEV) on Wednesday, March 8, 2023;
– Corporate Earnings: Aboitiz Power Corporation (AP)
– Corporate Earnings: Union Bank of the Philippines (UBP)
– Corporate Earnings: Metro Pacific Investments Corporation (MPI)
Thursday, March 9, 2023
– PH unemployment rate for January 2023 on Thursday, March 9, 2023 (December 2022: 4.3%);
– Corporate Earnings: ACEN Corporation (ACEN)
– Corporate Earnings: San Miguel Corporation (SMC)
Friday, March 10, 2023
– US change in nonfarm payrolls for Feb2023 (consensus estimate: 215k; actual for January 2023: 517k);
– US unemployment rate for February 2023 on Friday, March 10, 2023 (consensus estimate: 3.4%; actual for January 2023: 3.4%)
– Corporate Earnings: Ayala Corporation (AC)
– Corporate Earnings: Robinsons Land Corporation (RLC)
Read More Articles About: