Stock Market Weekly: Downward bias expected amid sideways trading
Investors are waiting for several catalysts before making their moves this week—more earnings results, Philippines' GDP and unemployment numbers, and the US inflation print.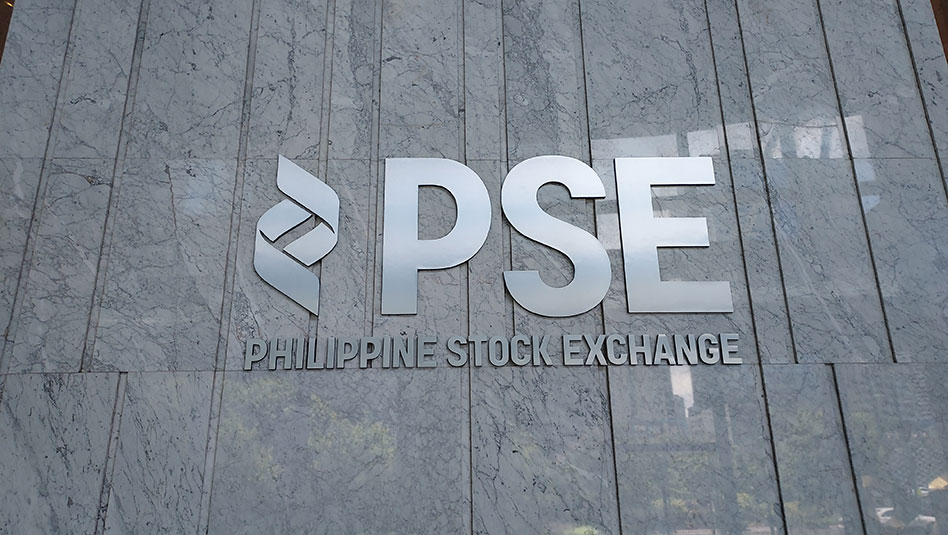 WHAT HAPPENED LAST WEEK
The Philippine Stock Exchange index (PSEi) ended 0.52% higher week-on-week to 6,185.53 (+32.10 points). The market started the shortened trading week in the green but fell soon after expectations of a US Fed pivot were met with a 75-basis-point hike.
Ahead of the US Fed's announcement, the Bangko Sentral ng Pilipinas (BSP) has indicated a hike in policy rates to match the Fed in the next policy meeting on November 17, 2022. The Fed's interest rate hike was followed by the news of higher-than-expected October 2022 inflation print in the Philippines at 7.7% year-on-year (September 2022: 6.9%, October 2021: 4.0%, consensus estimate: 7.2).
Despite the Fed's interest rate hike and higher local inflation rate, the local bourse rose on last-minute bargain hunting due to outstanding third quarter earnings for most PSEi constituents and the positive sentiment on China's reopening. Meanwhile, the peso marginally gained against the dollar, closing at PHP 58.55 last Friday versus last week's PHP 58.80.
Top index performers were LT Group Inc. (LTG) (+5.3%), Universal Robina Corporation (URC) (+3.8%), and San Miguel Corporation (SMC) (+2.9%). Index laggards were Ayala Corporation (AC) (-6.2%), Converge (CNVRG) (-2.4%), and Semirara Mining and Power Corporation (SCC) (-2.3%). The index breadth was positive with 18 gainers versus 12 losers. The average daily turnover value was PHP 4.5 billion. Foreigners were net buyers by PHP 771.9 million.
WHAT TO EXPECT THIS WEEK
We expect the PSEi to trade sideways with a downward bias as investors await more earnings results and market catalysts, including the Philippines' Gross Domestic Product (GDP) and unemployment rate releases. On the international front, investors will be closely monitoring the upcoming US Consumer Price Index (CPI) report on Thursday, which is projected to come in slightly lower at 8.0% and is considered a key factor in determining the central bank's next course of action.
STOCK PICKS FOR THE WEEK
Manila Electric Company (MER) — BUY
MER recorded a 9-month 2022 consolidated core net income of PHP 19.6 billion (+9% y-o-y)—ahead of consensus estimates—on the back of sustained growth in energy sales and higher earnings of the power generation segment in the Philippines and in Singapore.
MER's energy sales for the period is in line with its target sales volume growth of within 5 to 6% this year. The outperformance of the commercial sector is also consistent with our view given that the retail, restaurants, education, and public transport segments are expected to pick up. As for the refund ordered by the Energy Regulatory Commission, the management said it did not result in a significant decline in the company's bottom line this year as MER had fully provisioned for the bulk of the amount to be refunded. Accumulating once MER breaks above PHP 320.00 is advisable. Set stop limit orders below PHP 300.00. Take profit at around PHP 360.00/ PHP 380.00.
Cemex Holdings Philippines, Inc. (CHP) — LIGHTEN POSITION
CHP reported a net loss of PHP 552 million (9M21: net income of PHP 94 million) in 3Q 2022 amid foreign exchange losses. Excluding this, 3Q 2022 core net income reached PHP 262 million (-39.8% y-o-y) due to weak private construction demand and higher input costs. This brought 9M 2022 core net income to PHP 737 million (44% y-o-y), below consensus estimates. In the next quarter, we expect CHP's margins to remain under pressure amid rising power and fuel input costs. CHP's volume growth should remain muted as construction activity will be
affected by the inclement weather. Lightening positions once CHP breaks below PHP 0.62 is advisable. The next support level is at PHP 0.58.
AgriNurture, Inc. (ANI) — BUY ON BREAKOUT
ANI formed a pennant, a short-term bullish continuation pattern. The price seems to be resuming a sharp rally after taking a brief pause. The measured target price is PHP 8.60 – PHP 8.90, according to Technical Insight, our automated chart pattern recognition program. Accumulating once ANI breaks above PHP 7.05 is advisable. Set stop loss orders below PHP 6.50. Take profit at around PHP 8.00 to PHP 8.60.
PSEI TECHNICAL ANALYSIS
Resistance: 6,300 / 6,400
Support: 5,700 / 6,000
The PSEi opened strong at the early part of the trading week but was not able to sustain the rally and has since stayed below the current 6,250 resistance level. Once the PSEi breaks above 6,200/6,300, we can expect the market to test 6,800 next.
TRADING PLAN
Those looking to accumulate are suggested to buy once the market breaks back up above 6,200/6,300.
KEY DATA RELEASES
Monday, November 7, 2022
– Corporate Earnings: International Container Terminal Services Inc. (ICT)
Tuesday, November 8, 2022
– Philippine unemployment rate for September 2022 (August: 5.3%)
– Corporate Earnings: Ayala Land Inc. (ALI), AC Energy (ACEN)
Wednesday, November 9, 2022
– Corporate Earnings: Monde Nissin Corporation (MONDE), Metro Pacific Investments Corp. (MPI), Robinsons Land Corporation (RLC), SM Investments Corporation (SM)
Thursday, November 10, 2022
– Philippine GDP year-on-year for 3Q 2022 (consensus estimate: 6.0%; 2Q 2022: 7.4%)
– Corporate Earnings: Converge (CNVRG), JG Summit (JGS), San Miguel Corporation (SMC)
Friday, November 11, 2022
– US Consumer Price Index (CPI) year-on-year for October 2022 on Friday, November 10, 2022 (consensus estimate: 8.0%; September 2022: 8.2%)
– Corporate Earnings: LT Group Inc. (LTG)
Read More Articles About: