Stock Market Weekly: As earnings season ends, PSEi to trade upwards
The Bangko Sentral ng Pilipinas kept rates steady after an off cycle hike in October. Meanwhile, the stock market is expected to trade upwards this week.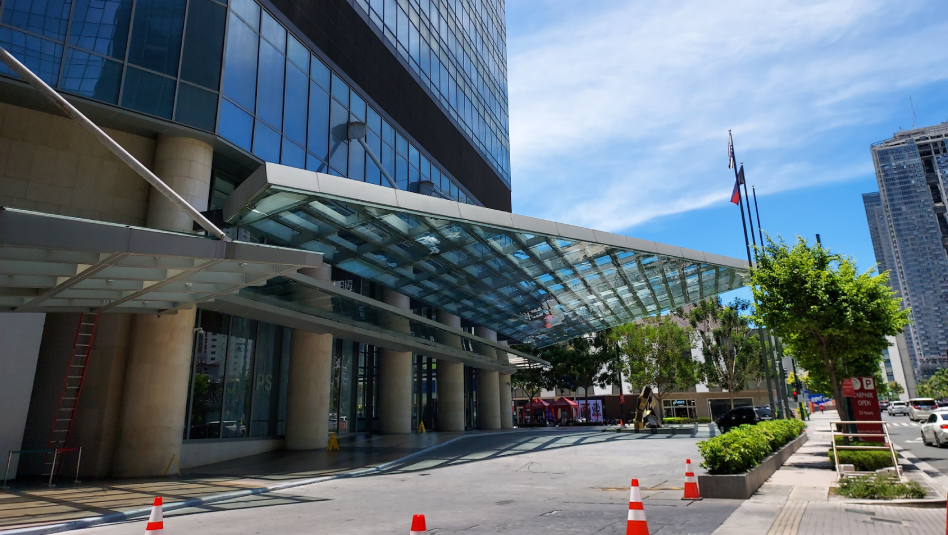 WHAT HAPPENED LAST WEEK
Last week, the PSEi expanded by 0.81% w-o-w to close at 6,211.89 (+50.0pts). The market traded mostly in the red, but recovered on late buying amid better-than-expected data releases, a pullback from global oil prices (WTI: 76 and Brent: 81), and a strengthening of the Philippine peso (PHP 55.56).
In addition, as widely expected, the Bangko Sentral ng Pilipinas (BSP) held rates steady following an off cycle hike last month. The BSP also lowered its inflation guidance for 2023, 2024, and 2025 to 6.1% (prev: 6.2%), 4.4% (prev: 4.7%), and 3.4% (prev: 3.5%), respectively.
On the global front, US inflation slowed down to 3.2% y-o-y (0% m-o-m), lower than 3.3% consensus estimates prompting a further decline in US treasury yields. Meanwhile, MSCI announced the results of its November 2023 Index Review where the Philippines has a slight country down weight (-0.005%) and no additions/deletions for both MSCI PH Standard and Small Cap indices.
WHAT TO EXPECT THIS WEEK
This week, we expect the PSEi to trade upwards, carrying positive sentiment from last week's volley of data releases and as earnings season concludes. Investors are highly expecting last month's off-cycle rate hike to be the last, and are now pricing in rate cuts as early as Mar 2024.
In addition, market participants are hopeful for a Santa Claus rally amid remittances inflows from OFWs and wage bonuses, resulting in seasonally increased spending.
On the international front, we also expect markets to continue their momentum as expectations of a soft landing for the US become clearer after October 2023's US inflation print. However, US Thanksgiving holiday on Friday, November 24, 2023 may result in muted foreign trading activity towards the end of this week.
Resistance: 6,400/6,600
Support: 6,200/6,000
ANALYSIS:
PSEi surged by +0.81% w-o-w, breaking above its 6,200. However, the daily average volume remained unchanged at PHP 3.1 billion. The benchmark index broke above the 50-day resistance level but continued to trade below the long-term moving averages (100-day and 200-day).
With its MACD hovering above the signal line, the PSEi could potentially continue its short-term uptrend. If the PSEi sustains its last week's rally, it can retest next resistance levels at 6,400 to 6,600. Otherwise, if the bears dominate, it can retrace towards next support levels around 6,200 and 6,000.
STOCK CALLS FOR THE WEEK:
Ayala Corp. BUY ON BREAKOUT | CONSENSUS TARGET PRICE: PHP 882.56
Ayala Corp.'s (AC) core net income grew 42% y-o y to PHP 31 billion in 9M23, ahead of consensus esti mates, driven by strong results from Bank of the Philippine Islands (BPI), Ayala Land, Inc. (ALI), and ACEN Corp (ACEN). AC's YTD core net income is already at par with its full year 2019 (pre pandemic) net income.
AC currently trades above its key moving averages (20-day, 50-day, and 100-day). Since Aug 2023, AC has been consolidating sideways between the PHP 600.0 to PHP 646.0 range. For a more favorable risk-to reward ratio, accumulating once the stock breaks above 200-day MA to PHP 646.0 is recommended.
Aboitiz Power Corp. BUY ON PULLBACKS | CONSENSUS TARGET PRICE: PHP 41.56
Aboitiz Power Corp. (AP) reported 9M23 net income of PHP 26.7 billion (+37% y-o-y) and core net income of PHP 26.7 billion (+45% y-o-y)—ahead of consensus estimates—driven by fresh contributions from GNPower Dinginin Ltd. Co. (GNPD) and higher availability across AP's portfolio.
After hitting its year-to-date low at PHP 29.40, AP rose by as much as 28% and has since consoli dated between PHP 34.30 to PHP 37.50 range. Accumulating once AP pulls back to PHP 34.30 is advisable. Set stop limit orders below PHP 31.56 and take profits around PHP 39.45
MREIT, Inc. * BUY | FMSEC TARGET PRICE: : PHP 16.50
MREIT, Inc. (MREIT) posted a distributable in come of PHP 2.1 billion (+13% y o-y) in 9M23, in line with ours but ahead of consensus estimates, attributable to the income contribution of the four newly acquired Grade-A office towers worth PHP 5.3 billion
In terms of price action, MREIT has established short-term support around PHP 12.18/12.00. Currently, the stock is trading sideways between PHP 12.18 to PHP 12.83, hence, the range is currently at play. For a more favorable risk-to reward ratio, it is advisable to accumulate MREIT at current levels. Set stop limit orders at 8% below average cost and take profits at 15% above average cost.
KEY DATA RELEASES:
November 22, 2023
– US FOMC Minutes for Oct meeting
– US Durable Goods Orders m-o-m for Oct 2023 (est. -2.8%; Sep 2023: 4.7%)
November 23, 2023
– US Initial Jobless Claims as of November 18, 2023 (est: 226K; prev: 231K)
November 24, 2023
– JP CPI y-o-y for Oct on Friday (est: 3.2%; Sep 2023: 3.0%)
Read More Articles About: