September 2023 Updates: Upward revisions to inflation
August inflation has risen anew due to supply-driven shocks, prompting us to revise our 2023 outlook.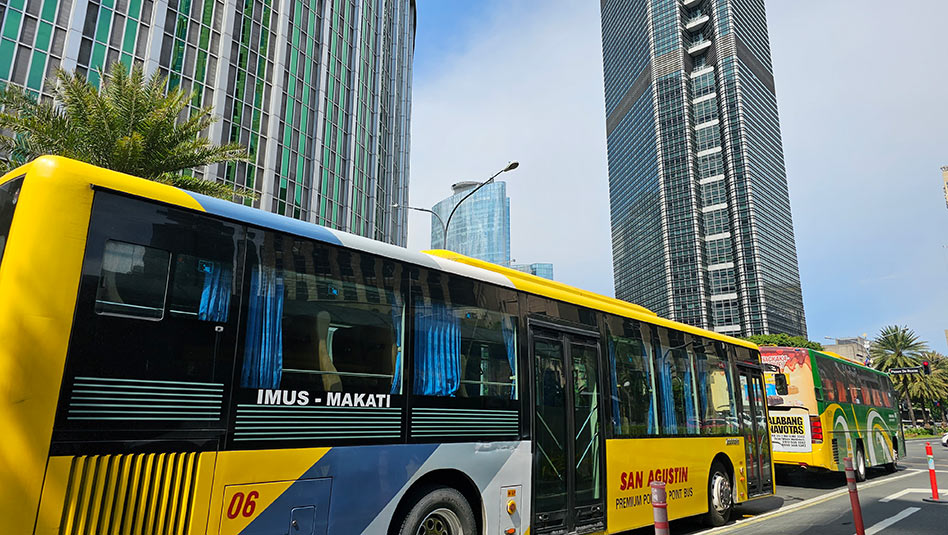 Consumption is expected to continue to moderate in the succeeding quarters as pent-up demand fades and consumer sentiment remains pessimistic on big-ticket items amid higher interest rates, according to the Bangko Sentral ng Pilipinas (BSP). Nonetheless, seasonal consumption growth may still be seen in the fourth quater.
Meanwhile, headline inflation steered to the upside at 5.3% in August 2023 versus 4.7% previously, and after a consistent downtrend in the previous months. This was driven primarily by the uptick in prices of food and non-alcoholic beverages, restaurants and accommodation services, and transport.
Nonetheless, BSP Governor Eli Remolona Jr. recently said the inflation uptick in August doesn't warrant another hike, indicating that the central bank may pause in its next monetary policy setting on September 21 and keep the benchmark interest rate at 6.25%. The recent uptick in inflation was driven by supply shocks, which Remolona noted to be temporary and would dissipate quickly.
Lastly, the dollar-peso exchange rate has remained stable at above the PHP 56 level, which was breached in August. Nevertheless, these levels remain stronger versus last year's performance in the same month, when the currency pair rapidly depreciated from PHP 56 to above PHP 58 levels.
Considering these developments, particularly the rise in inflation, we have revised our full-year inflation forecast for 2023 to 6.0%, outlined as follows: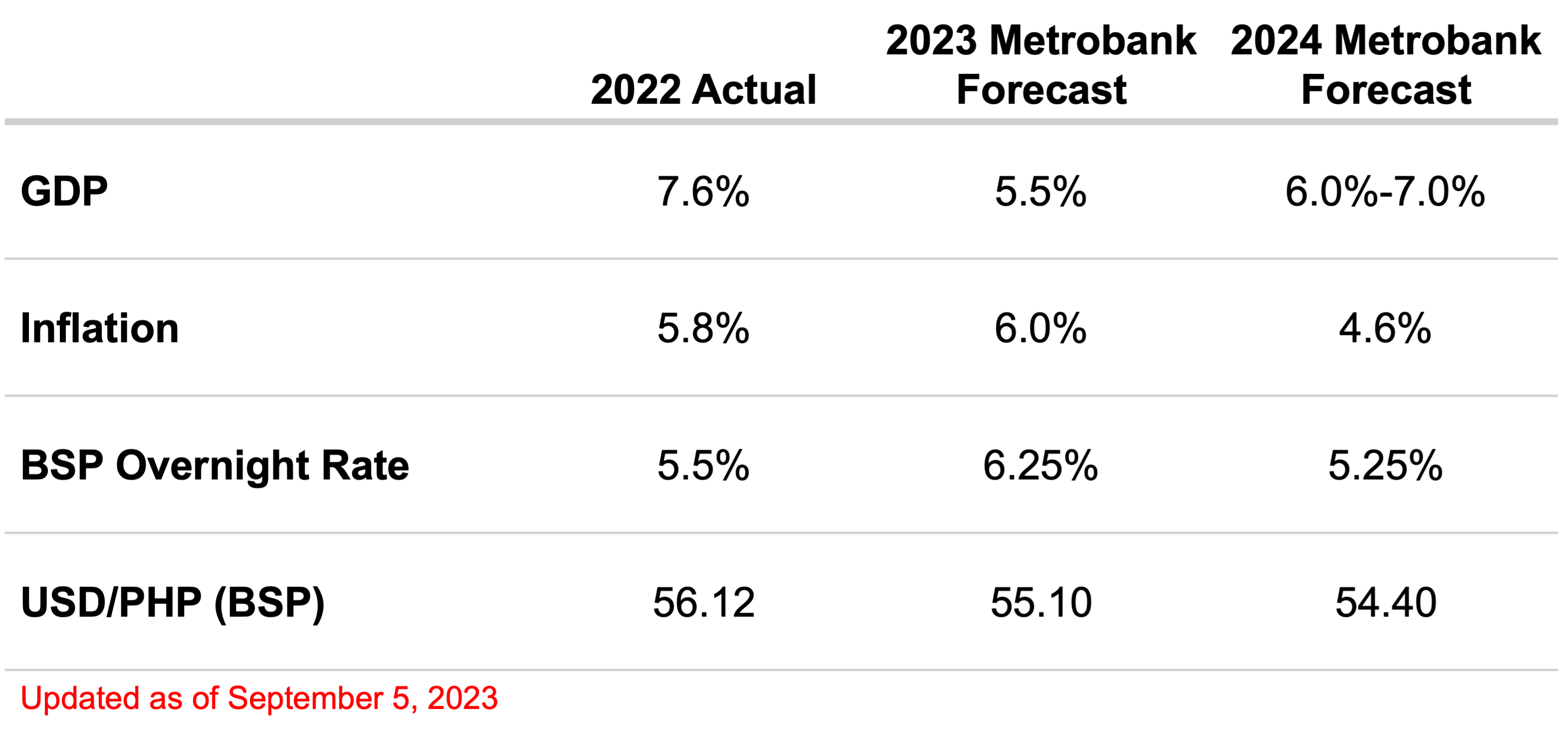 For more information on the performance and outlook for several macroeconomic indicators, as well as local macroeconomic news, please download the full report below.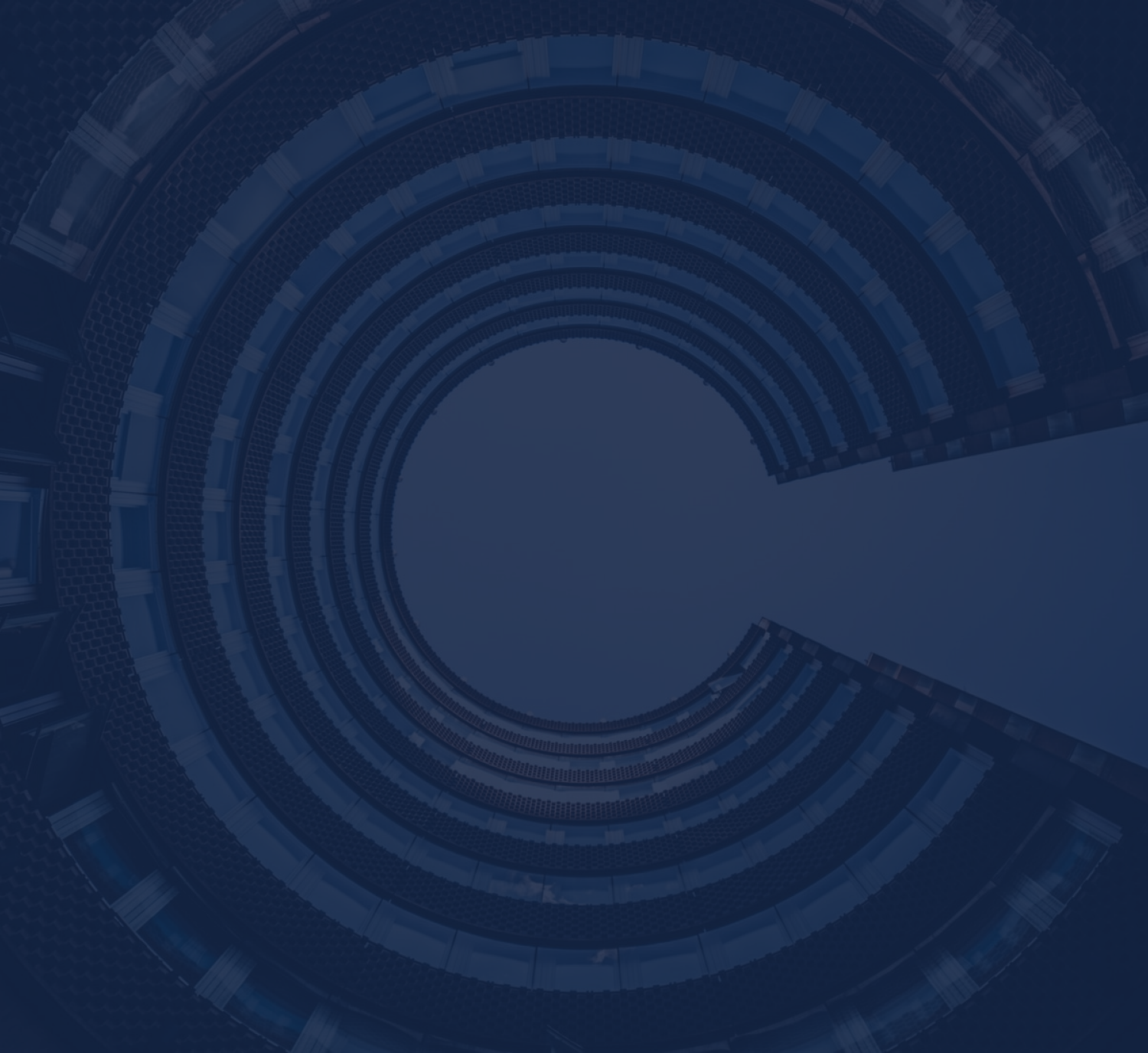 REPORTS  
Economic Updates (September 15, 2023)
With the uptick in inflation in August, we have revised our inflation forecasts for 2023.
Download
Read More Articles About: