UPDATE 1-Peru's central bank hikes interest rate to 5% to tackle inflation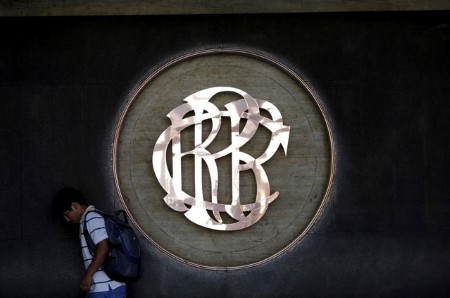 Adds context and central bank comments
LIMA, May 12 (Reuters) – Peru's central bank raised the country's benchmark interest rate by 50 basis points to 5% on Thursday, the tenth consecutive hike, as authorities in the copper-producing Andean nation battle spiraling inflation.
The 5% rate was in line with the expectations of a Reuters poll of analysts and is the country's highest since April 2009.
Peru's annual inflation rate hit 7.96% in April, its highest level in 24 years, amid local protests over rising food and energy costs. nL2N2WT0CJ
The bank restated last month's guidance, saying it expects inflation to begin to fall in July, and "inflation would return to the target range between the second and third quarters of next year."
Protests over rising costs are part of a wave of social unrest facing the increasingly unpopular President Pedro Castillo, who last month deployed the armed forces in response to a series of road blockades.
(Reporting by Marcelo Rochabrun and Marco Aquino in Lima; Valentine Hilaire and Brendan O'Boyle in Mexico City; Editing by Sandra Maler and Chris Reese)
This article originally appeared on reuters.com
Read More Articles About: