BoJ Preview – No policy tweaks expected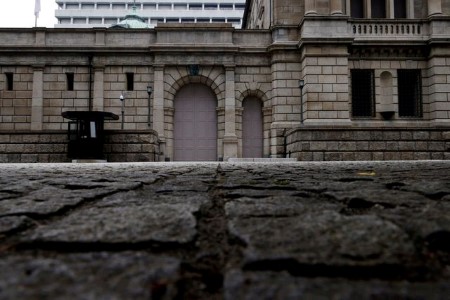 Oct 27 (Reuters) – The Bank of Japan is not looking to make any changes when it announces policy tomorrow. Specifically, the BoJ is looking to remain on hold until April 2023 when current Gov Haruhiko Kuroda's term expires.
The governor and other members of the BoJ's Policy Board have made it clear on repeated occasions that monetary policy will remain on hold till inflation stabilizes around its 2% target and the economy is on a clearer path to growth. The government seems to agree.
The BoJ again conducted operations to cap JGB yields under yield curve control on Wednesday, attesting to its resolve. Such measures will continue until there is fundamental shift in the BoJ's policy stance.
On USD/JPY, the BoJ's ultra-easy monetary policy stance will remain a JPY negative. That said, dovish shifts in central banks' expectations abroad, especially the US Federal Reserve, the resulting broad USD weakness this week and the relative success of Japanese intervention efforts, suggest a possible USD/JPY cap in place for now at Friday's 151.94/95 peak Friday.
(Haruya Ida is a Reuters market analyst. The views expressed are his own)
This article originally appeared on reuters.com
Read More Articles About: