Oil prices inch up as US crude supplies seen tightening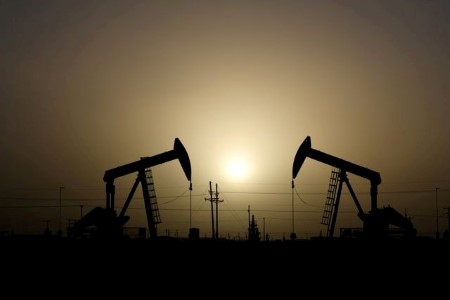 July 18 (Reuters) – Oil prices edged higher in early trade on Tuesday after sinking in the previous session on weaker-than-expected Chinese economic growth, as investors eyed a possible tightening of US crude supplies.
Brent crude gained 11 cents to USD 78.61 a barrel by 0017 GMT, while US West Texas Intermediate crude rose 15 cents to USD 74.30 a barrel.
Both contracts fell more than 1.5% on Monday.
Investors awaited industry data later on Tuesday that was expected to show US crude oil stockpiles and product inventories likely fell last week.
Meanwhile, US shale oil production is projected to fall to nearly 9.40 million barrels per day (bpd) in August, which would be the first monthly decline since December 2022, data from the Energy Information Administration showed on Monday.
Still, global supplies could see a boost from the resumption of output at two of three Libyan fields that were shut last week. Output had been halted by a protest against the abduction of a former finance minister.
Concern about China's economy is keeping a lid on prices. The country's gross domestic product (GDP) grew 6.3% year-on-year in the second quarter, compared with analyst forecasts of 7.3%, as its post-pandemic recovery lost momentum.
(Reporting by Stephanie Kelly; Editing by Sonali Paul)
This article originally appeared on reuters.com
Read More Articles About: