European markets slide after US inflation data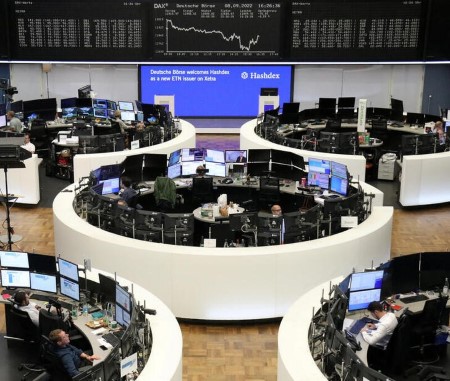 LONDON, Sept 13 (Reuters) – European shares and the euro slid on Tuesday, and European bond yields jumped, after data showed monthly U.S consumer prices unexpectedly rose in August.
The consumer price index gained 0.1% last month after being unchanged in July, the Labor Department said on Tuesday. Economists polled by Reuters had forecast the CPI dipping 0.1%.
European stocks turned sharply lower, pushing the pan-regional STOXX 600 equity benchmark into negative territory. The index was down 0.3% by 1246 GMT, having risen as much as 0.6% before the data.
The dollar index, which tracks the greenback against six peers, rallied 0.7% to 109.0, heading back towards last week's two-decade peak of 110.79, as the euro, pound GBP=D3 and yen all declined.
German borrowing costs extended their rise with the 10-year Bund yield up 6 bps to 1.7%.
(Reporting by London Markets Team; Editing by Tommy Reggiori Wilkes)
This article originally appeared on reuters.com
Read More Articles About: