ECB's Kazimir drops hint about July rate hike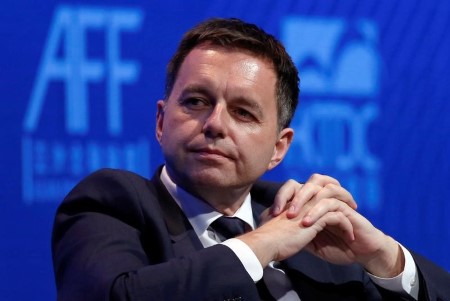 FRANKFURT, May 12 (Reuters) – European Central Bank policymaker Peter Kazimir dropped a hint about a July interest rate increase on social media on Wednesday, joining a growing number of colleagues in calling for a hike to tackle record-high inflation.
"(I am) ready to hike in July — and not just the beautiful Atlas Mountains here in #Morocco," the Slovak governor wrote on Twitter.
He added he was in the North African country for the annual meeting of the European Bank for Reconstruction and Development (EBRD).
(Reporting By Francesco Canepa; Editing by Toby Chopra)
((@FranCanJourno francesco.canepa@thomsonreuters.com; 004906975651247; Reuters Messaging: francesco.canepa.thomsonreuters.com@reuters.net))
This article originally appeared on reuters.com
Read More Articles About: