Czech central bank steps in markets to stop crown weakening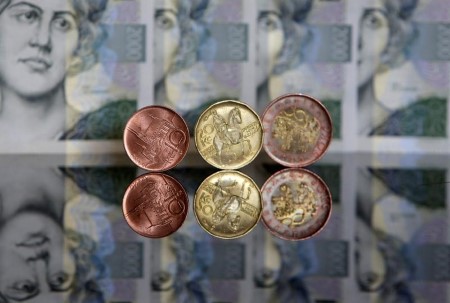 PRAGUE, May 12 (Reuters) – The Czech National Bank (CNB) said on Thursday it had launched currency market interventions after a sizeable depreciation of the crown.
It said the goal was to prevent a longer-term weakening of the crown in a situation of high inflation.
The crown EURCZK= reversed its earlier losses after the news and traded up 0.5% on the day at 25.19 to the euro at 0934 GMT.
(Reporting by Jason Hovet and Robert Muller, editing by Jan Lopatka)
This article originally appeared on reuters.com
Read More Articles About: