Dollar bulls at big risk vs yen as Fed-BoJ policy divergence peaks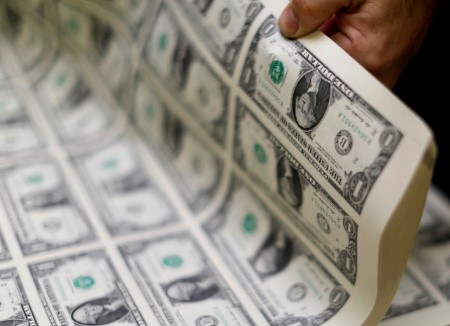 April 25 (Reuters) – Flight-to-safety flows may have cushioned USD/JPY's fall on Tuesday, but the expected reversal of the Fed's rate hike cycle this year points to a further slide, particularly with no scope for further BoJ easing.
Two-year Treasury-JGB yield spreads fell 13bp on Tuesday and 25bp from last week's high, as the market prices in a final 25bp Fed hike at next week's meeting, followed by a series of rate cuts from Q3 onward.
A close below the daily tenkan at 133.58 would favor a drop toward 132.00 and where USD/JPY was the last time yield spreads were this low.
Disappointing Philly Fed and consumer confidence data, plus lingering banking concerns following First Republic Bank's Q1 report on Monday are weighing on Treasury yields.
The recovery from March's banking crisis slide has crested and 2022's extraordinarily overbought surge to 20-year highs weighs medium-term.
USD/JPY's recovery from the March's acute phase of the US banking crisis will be replaced by a chronic phase, with credit getting tighter faster and triggering eventual rate cuts.
BoJ's policies are so easy there's no room for loosening. If anything, its yield curve control policy and massive QE need rethinking.
(Randolph Donney is a Reuters market analyst. The views expressed are his own.)
This article originally appeared on reuters.com
Read More Articles About: