China regulators probe liquidity stress that sent rates to record 50% – sources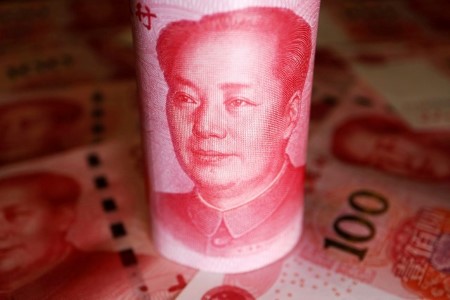 SHANGHAI, Nov 2 – China's financial regulators are investigating a month-end liquidity crunch that saw short-term money rates surge to as much as 50%, asking some institutions to explain why they borrowed at extremely high rates, three sources said.
The overnight rate for pledged repo – a short-term financing business – hit a record high of 50% on Oct 31, as a month-end scramble for cash and a flood of government bond sales caused stress in money markets.
The China Foreign Exchange Trade System (CFETS), a central bank affiliate that operates China's interbank market, has asked institutions that settled trades on Tuesday at the 50% rate to submit explanations, according to two sources with direct knowledge.
"Anyone who borrowed money at very high rates needs to explain to regulators the decision-making and bidding process," said another direct source.
(Reporting by Shanghai newsroom; Editing by Simon Cameron-Moore)
This article originally appeared on reuters.com
Read More Articles About: