Dollar's 20-year highs doable after decent jobs data if CPI supports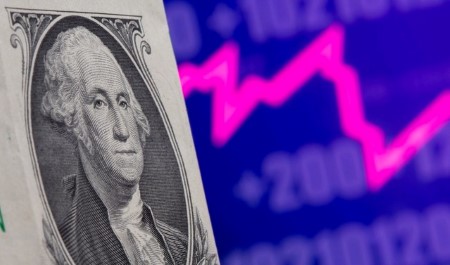 Aug 10 (Reuters) – The dollar index rose on Friday after firm US employment data sent Fed rate hike expectations back toward September's highs, but the US currency might wait for next Thursday's CPI to confirm that view before making a run at September's 20-year 114.78 peak.
The index surpassed the 50% Fibo of its 114.78-110.05 Sept. 28 to Oct. 4 at 112.41, a retreat triggered by BoE intervention to arrest financial market distress that had been boosting the haven dollar.
The 61.8% Fibo at 112.97 and Sept. 29 high at 113.79 are the next hurdles. Friday's 111.94 low by Wednesday's initial recovery high and the cleared 38.2% Fibo at 111.75/85 is support.
EUR/USD, the index's majority component, broke its analogous 50% Fibo support at 0.9764 after failed attempts to retake parity this week as German economic data deteriorates nL8N3181GL and EU leaders squabble over energy.
Two-year bund-Treasury yield spreads fell with the ECB seen further behind fighting inflation than the Fed and now dealing with an OPEC+ oil output cut. But big ECB rate hikes are seen as more dangerous for wobbling euro zone economies.
(Randolph Donney is a Reuters market analyst. The views expressed are his own.)
This article originally appeared on reuters.com
Read More Articles About: