Dollar shorts could feel the heat soon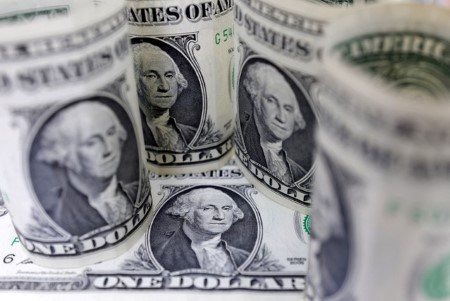 Aug 21- US dollar shorts could be set to be put under intense pressure in coming sessions, if a key technical level is overcome.
The dollar on Friday registered its fifth winning week versus major peers, making it the longest winning streak for 15 months, as the greenback enjoys solid demand from FX traders.
Commodity Futures Trading Commission data showed that for the week ended Aug. 15, the value of net short positions held by speculators had edged higher to USD 14.02 billion from USD 13.36 billion a week earlier. The increase in bids and buy stops associated with these short positions could spark a bigger short squeeze.
Expect huge gains if the USD index, which tracks the dollar versus a basket of six currencies, closes above the 103.484 Fibo, a 76.4% retrace of the 104.700 to 99.549 (May to July) drop. That would expose the May 104.700 peak for a retest.
(Martin Miller is a Reuters market analyst. The views expressed are his own.)
This article originally appeared on reuters.com
Read More Articles About: