Dollar pauses rally vs yen to see if Fed delivers on hawkish hype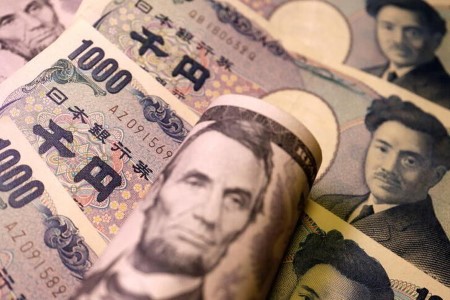 Aug 10 (Reuters) – USD/JPY weakened on Thursday as it consolidated August's 130.40-137.705 gains, and it could resume the rise toward July's 24-year peak at 139.38 if Fed Chair Jerome Powell and other officials convince markets on Friday that more tightening than already expected is on the way.
Coming on the heels of back-to-back 75bp rate hikes in July and June — and the possibility of a third such move in September — the bar for a dollar-bullish surprise has been raised, with futures projecting rates will peak at 3.75% in March.
A stream Fed policymaker comments has begun and will culminate in Powell's 1000 a.m. EDT speech at the Jackson Hole symposium on Friday. It follows consistent messaging since the July meeting that taming inflation is the bank's primary focus, leading markets to expect more of the same.
A growing consensus that inflationary pressures may be structurally persistent due to de-globalization, demographics and geopolitical risks feeding supply shortages reinforces those expectations.
The caveat to the bullish USD/JPY view is the diminishing returns for those who bought after the last two rate hikes.
(Randolph Donney is a Reuters market analyst. The views expressed are his own.)
This article originally appeared on reuters.com
Read More Articles About: