Dollar bulls hope Fed changes rate hike gear again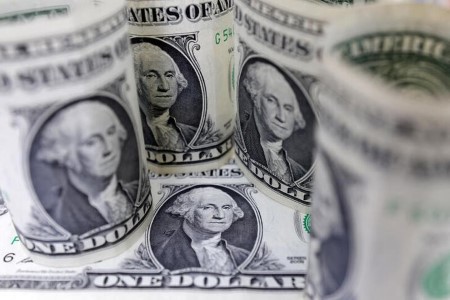 July 21 (Reuters) – US dollar bulls hope the Federal Reserve springs a surprise and raises interest rates by a larger-than-expected 100 basis points next week, as this could spur further greenback gains.
Only four out of 102 economists polled by Reuters forecast a 100-bps Fed hike on July 27. The other 98 expect an increase of 75 bps.
Interest rate futures currently suggest there is a 21% chance of the Fed raising rates by 100 bps on July 27, down from 86% last Thursday (24 hours after hotter than expected US June inflation data).
The Fed has changed gears twice since it kicked off its rate tightening cycle with a 25-bps increase in March, with May's 50-bps hike followed by a 75-bps rise last month.
IMM speculators upped their net USD long position by USD 3.04 billion to USD 16.69 billion in the fortnight ended July 12 (ahead of the hot US inflation data).
(Robert Howard is a Reuters market analyst. The views expressed are his own)
This article originally appeared on reuters.com
Read More Articles About: