Current conditions support a bigger dollar rise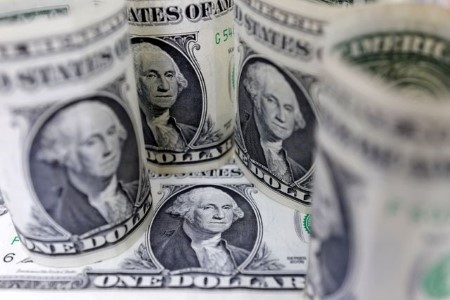 Aug 15 (Reuters) – High inflation, rising stock markets, a resilient economy, bullish techs and the belief that the U.S. currency has peaked following a very modest dip in CPI are the recipe for a bigger dollar.
At 8.5% yy in July, U.S. inflation is more than four times the Federal Reserve's target and interest rates are expected to reach 3.5% this year in order to suppress it.
But the strength of the U.S. jobs market and soaring stock markets are giving the Fed greater leeway to lift interest rates faster and possibly further than currently expected.
Following the CPI data, speculators slashed bets on dollar rising from 17.4 billion to 13 billion. When U.S. interest rates were last at 2.5%, bets on it rising exceeded 39 billion.
Despite heavy selling, the dollar failed to break any major tech supports and is entrenched in an uptrend. It's risen 17.5% since taper talk emerged last year and could rise much further without the restraint of big speculative bets.
Volatility has tumbled which, coupled with soaring stocks, is ground for carry trades, making the dollar – already the highest-yielding major currency – more attractive.
(Jeremy Boulton is a Reuters market analyst. The views expressed are his own)
This article originally appeared on reuters.com
Read More Articles About: