China's next policy easing could come as soon as Monday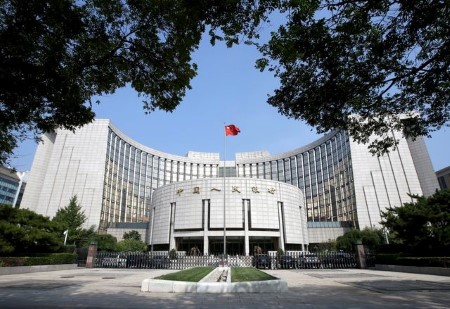 Aug 18 (Reuters) – It has become clearer that Chinese and U.S. interest rates will continue to diverge further, exerting more negative pressure on the yuan. The next wave of the USD/CNH rally might kick off before Monday.
China caught markets off guard when it eased interest rates on the one-year medium-term lending facility (MLF) as well as its seven-day reverse repo. Another rate cut next Monday, via the Loan Prime Rate (LPR), shouldn't surprise.
This week, Premier Li Keqiang and his deputy have separately assured that more will be done to prop up the economy, chiefly by increasing infrastructure spending and boosting consumption.
But the elephant in the room is still China's embattled property sector. As authorities take steps to moor some developers to prevent systemic contagion nL1N2ZS0C3, a much bigger band aid is still needed. That might materialize in another cut to the mortgage-linked five-year LPR on Monday. It was last slashed by an unexpectedly deep 15 basis points in May.
USD/CNH entered an upward trajectory after the surprise MLF easing. The daily Bollinger uptrend channel which now supports at 6.7857 points toward May's 20-month high of 6.8391. A break of that watermark will trigger momentum toward 6.8565, the 61.8% Fibonacci retracement from the record high 7.1966 to February's four-year low 6.3062.
(Ewen Chew is a Reuters market analyst. The views expressed are his own.)
This article originally appeared on reuters.com
Read More Articles About: