Cheap gas may be at the heart of future FX moves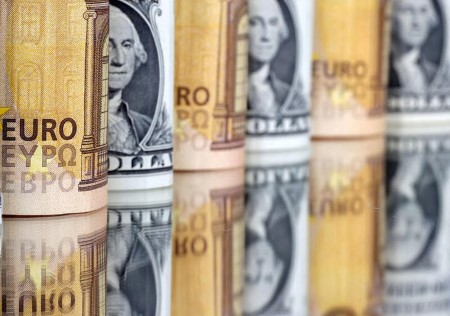 Feb 20 (Reuters) – The price of liquid and natural gas, which had enormous influence on currencies last year, has slumped far below levels traded when Russia invaded Ukraine. Cheap gas may be at the heart of future FX moves, supporting those which fell steeply last year like the euro, yen and currencies of Ukraine's close neighbors.
Gas was last cheaper in July 2021 when markets were still being heavily influenced by COVID-19 and the negative consequences of the tightening cycle the Federal Reserve had announced in June.
Charts suggest that LNG and natural gas could fall much further, indeed recent breaks in LNG markets suggest prices could drop towards all-time lows.
Given the speed of the drop, there's no way this degree of change is factored into currencies, or inflation expectations. Most traders remain focused on the risk of further rate hikes and recessions.
For currencies that collapsed last year and remain very weak like yen, yuan, rupee, those in Central and Eastern Europe and, to a lesser degree, euro, cheap gas should support rebounds.
(Jeremy Boulton is a Reuters market analyst. The views expressed are his own, editing by Ed Osmond)
This article originally appeared on reuters.com
Read More Articles About: