Peso GS Weekly: Top 3 picks for short-term investments 
Investors may stay on the sidelines because of key risk events scheduled this week. However, for those with a short-term investment horizon, we have three picks for you.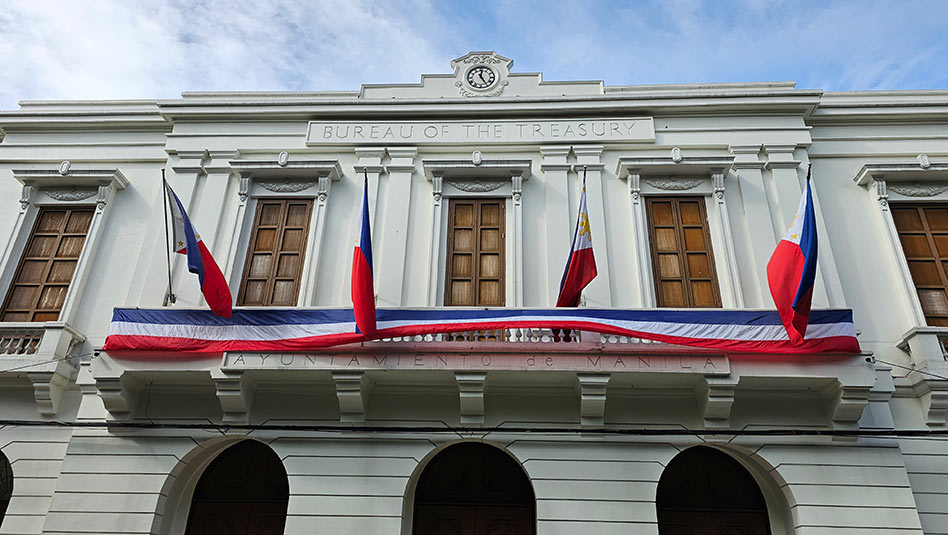 WHAT HAPPENED LAST WEEK
Defensiveness was the overall theme last week for the peso government securities (GS) market as players mostly stayed on the back of higher global yields. On Tuesday, the Bureau of the Treasury (BTr) partially awarded the reissuance of 4.6-year Fixed Rate Treasury Note (FXTN) 10-63 at an average of 6.337% or just in-line with market expectations.
As the BTr capped the high of awarded levels at 6.35%, it was able to raise PHP 26.61 billion out of the PHP 30 billion offered. Had it been fully awarded, the high would have been at 6.375%.
Following the US credit rating downgrade, selling activity was seen in the local bond space as yields of medium- to long-term bonds rose by as much as 19 basis points (bps). Prices of peso GS, however, remained wide and volume turnover thin.
On Friday, despite July inflation printing at 4.7%, which was better than the Bloomberg consensus of 4.9% and June inflation of 5.4%, offshore participants were seen selling Treasury bills (T-bills) and short-term bonds as they trimmed positions on the volatile movement of the USD/PHP exchange rate. Meanwhile, the 7-year FXTN 7-70 rose 12.5 bps day-on-day where it was last traded at 6.45%.
Market Levels (week-on-week)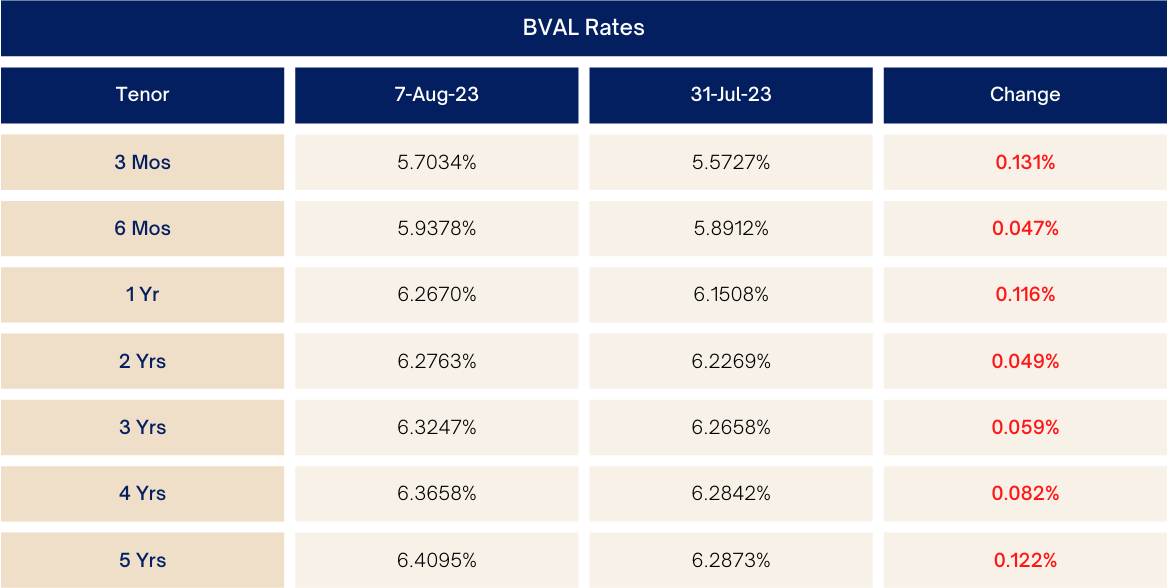 WHAT WE CAN EXPECT
We expect players to remain at the sidelines ahead of key risk events for the week: 6-year FXTN 7-68 auction today (August 8), second quarter Philippines GDP due Thursday (August 10), and US July consumer price index (CPI) on Friday (August 11).
Investors who are looking for short-term investments may consider deploying their excess cash in Retail Treasury Bond (RTB) 3-11 (7 months to maturity) and short-tenored T-bills, as their yields have significantly adjusted higher in the recent sell-offs.
See our updated top picks below:

GERALDINE WAMBANGCO is a Financial Markets Analyst at the Institutional Investors Coverage Division, Financial Markets Sector, at Metrobank. She provides research and investment insights to high-net-worth clients. She is also a recent graduate of the bank's Financial Markets Sector Training Program (FMSTP). She holds a Master's in Industrial Economics (cum laude) from the University of Asia and the Pacific (UA&P). She takes a liking to history, astronomy, and Korean pop music.
Read More Articles About: