October 2022 Updates: Preparing for more challenges ahead
The Bangko Sentral ng Pilipinas (BSP) hiked rates in September following the aggressive policy rate action of the US Fed. Further peso depreciation and BSP rate hikes are expected.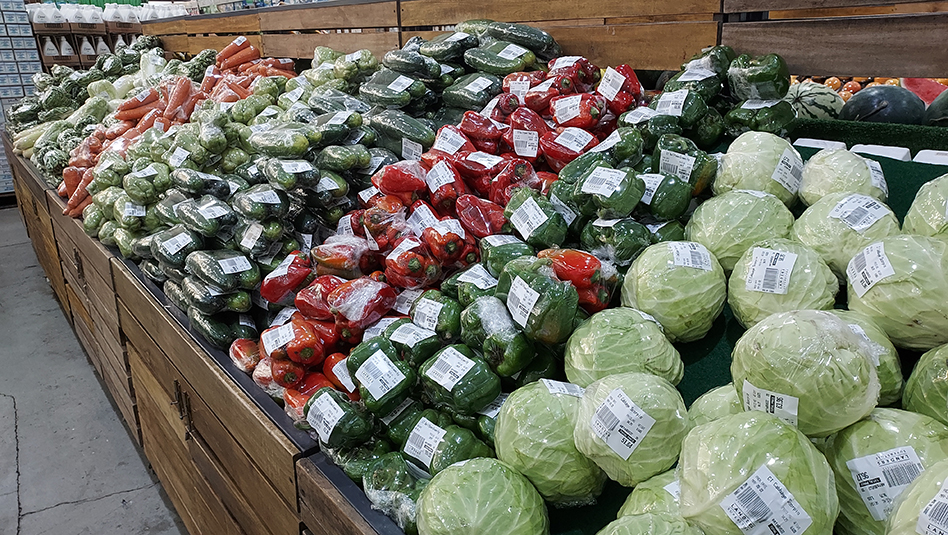 The inflation print in September spiked to 6.9% due to second-round effects. Inflation is expected to remain elevated in the coming months, peaking in the fourth quarter. With the USD/PHP exchange rate hitting the PHP 59 level in early October, the local currency is anticipated to remain weak as the US Fed, at its meeting last month, signaled more aggressive rate action with no pivot until 2024. This may potentially push the BSP to further raise interest rates to lend support to the peso. Considering these new developments, we have revised our overnight rate and USD/PHP rate forecasts for 2022 and 2023 in the table below: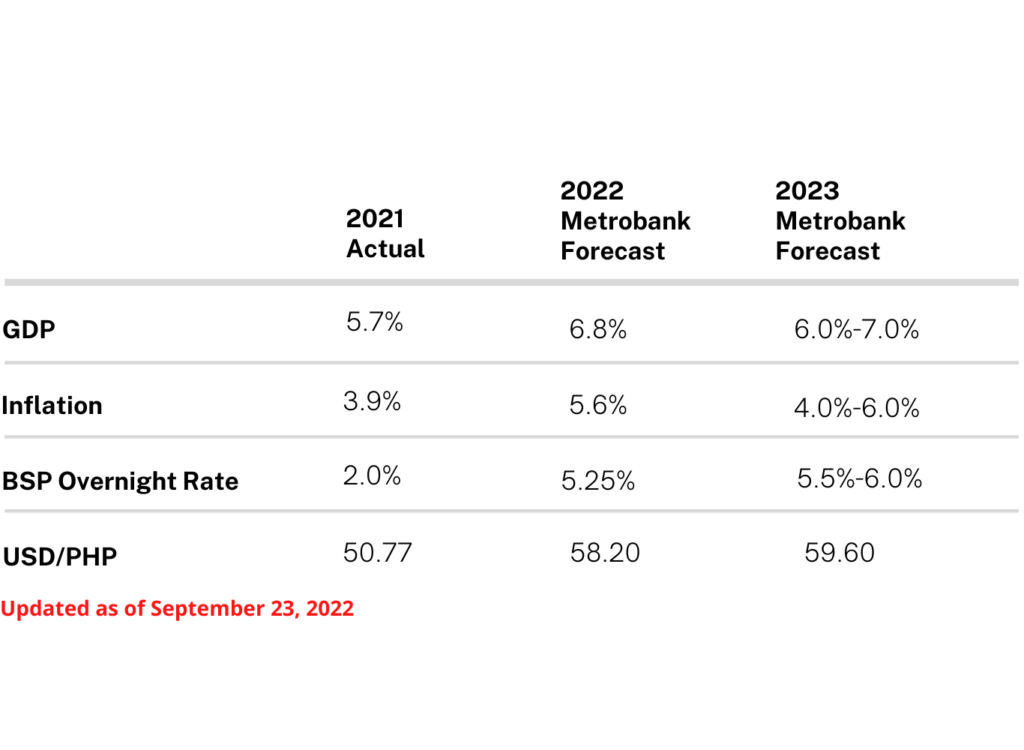 For more information on the performance and outlook for several macroeconomic indicators, as well as local and global macroeconomic news, please download the full report here.
Read More Articles About: