November 2022 Updates: Better-looking growth outlook
The Philippines posted higher-than-expected GDP growth in the 3rd quarter of 2022, improving the economic outlook for the year. Nonetheless, elevated prices are expected to linger, pushing continued BSP action as global headwinds remain.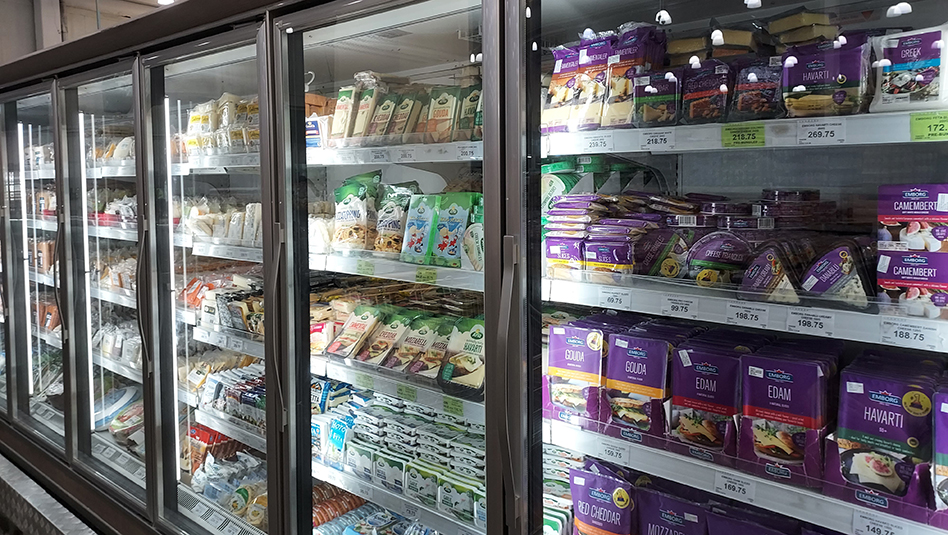 The country's inflation rate hit another all-time high of 7.7% in October, primarily driven by a faster acceleration in the prices of food and non-alcoholic beverages due to the impact of recent weather disturbances on the food supply.
Inflation is still seen to remain elevated in the coming months, peaking in the fourth quarter as global headwinds remain. Nonetheless, the economy has a better outlook as GDP for the third quarter of 2022 grew by 7.6%, beating market expectations, driven by strong consumption and export performance despite soaring prices.
Meanwhile, interventions by the BSP as well as an expected seasonal increase in OFW flows and exports seem to strengthen the peso as the USD/PHP exchange rate has remained at the PHP 57 to PHP 58 level after hitting PHP 59 in early October. However, interest rates in the coming months are expected to rise given the consistent hawkish statements by the US Fed and the Bangko Sentral ng Pilipinas' signals of matching the Fed's action.
Considering these new developments, we have revised our forecasts for 2022 (GDP, inflation, and RRP rate) and 2023 (inflation and RRP rate) in the table below, as we continue to monitor further movements: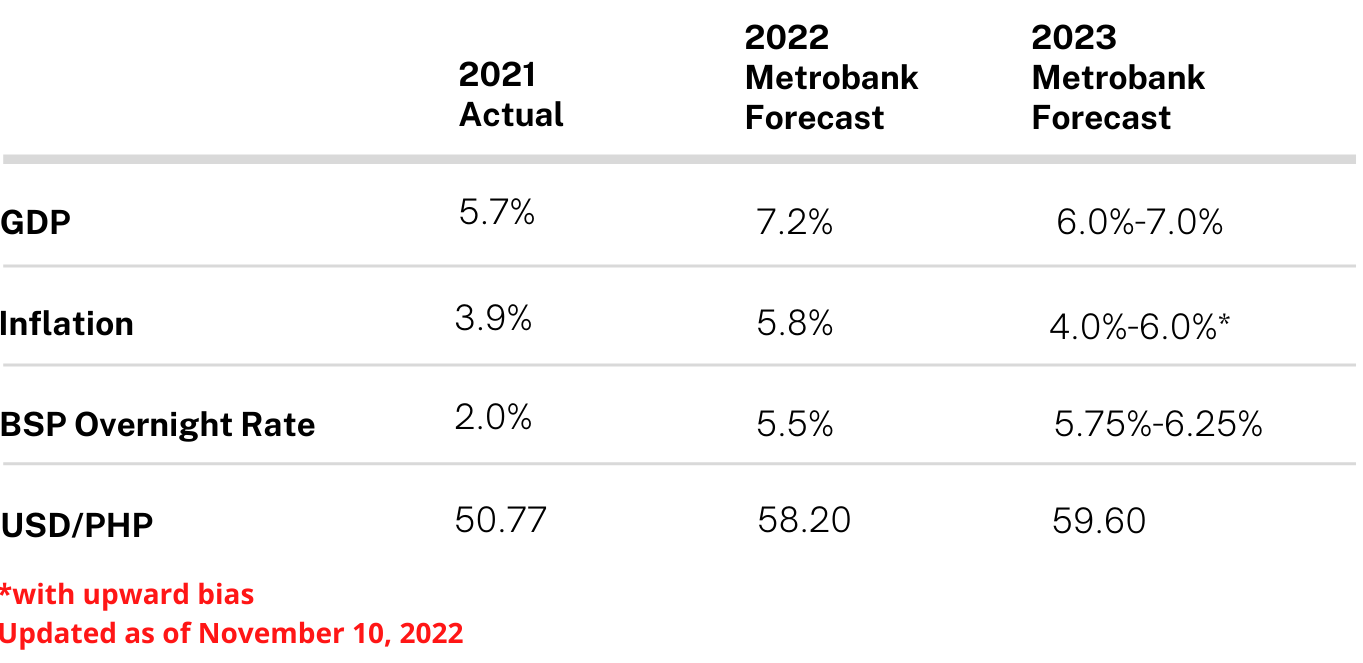 For more information on the performance and outlook for several macroeconomic indicators, as well as local and global macroeconomic news, please download the full report here.
Read More Articles About: