June 2023 Updates: BSP seen diverging from the US Fed's path
With easing inflationary pressures in the country, the BSP may take a temporary break in its rate-setting meetings, even as the US Federal Reserve signals potential interest rate hikes.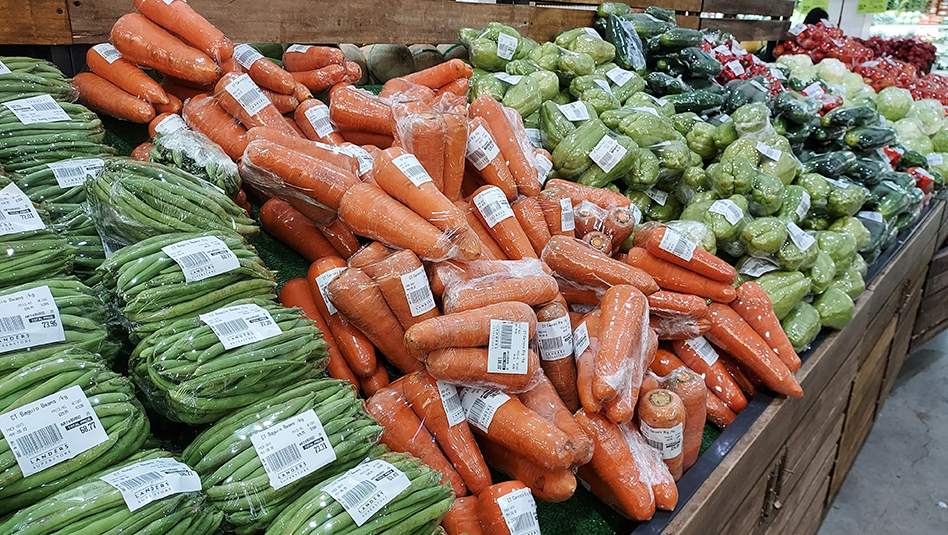 Philippine inflation saw a significant decline in May 2023, with the rate dropping from 6.6% to 6.1%. This can be attributed to slower price increases in transportation, food, non-alcoholic beverages, and restaurant and accommodation services.
Core inflation, which excludes volatile items, also continued its downward trend, decreasing from 7.9% in April to 7.7% in May. While inflation is anticipated to continue its downward path, it may remain elevated due to second-round effects and the potential influence of El Niño.
Should inflation continue to ease, the BSP is likely to follow through with its signal of a pause in the next two to three meetings, including the upcoming one on June 22, especially since the Fed also left its benchmark rates unchanged this month.
However, new signals from the Fed about two possible 25-basis-point rate hikes within 2023 could limit the ability of the BSP to ease monetary policy this year. Nevertheless, the BSP emphasized that it prioritizes local factors over the actions of the Federal Reserve.
Despite the hawkish signals from the Fed, the USD/PHP rate has remained at the PHP 55-56 levels. Considering these developments, we have revised our average inflation forecast for full year 2024 to 4.5% (from 4.5%- to 5.5%), and have retained the rest of our projections, outlined as follows: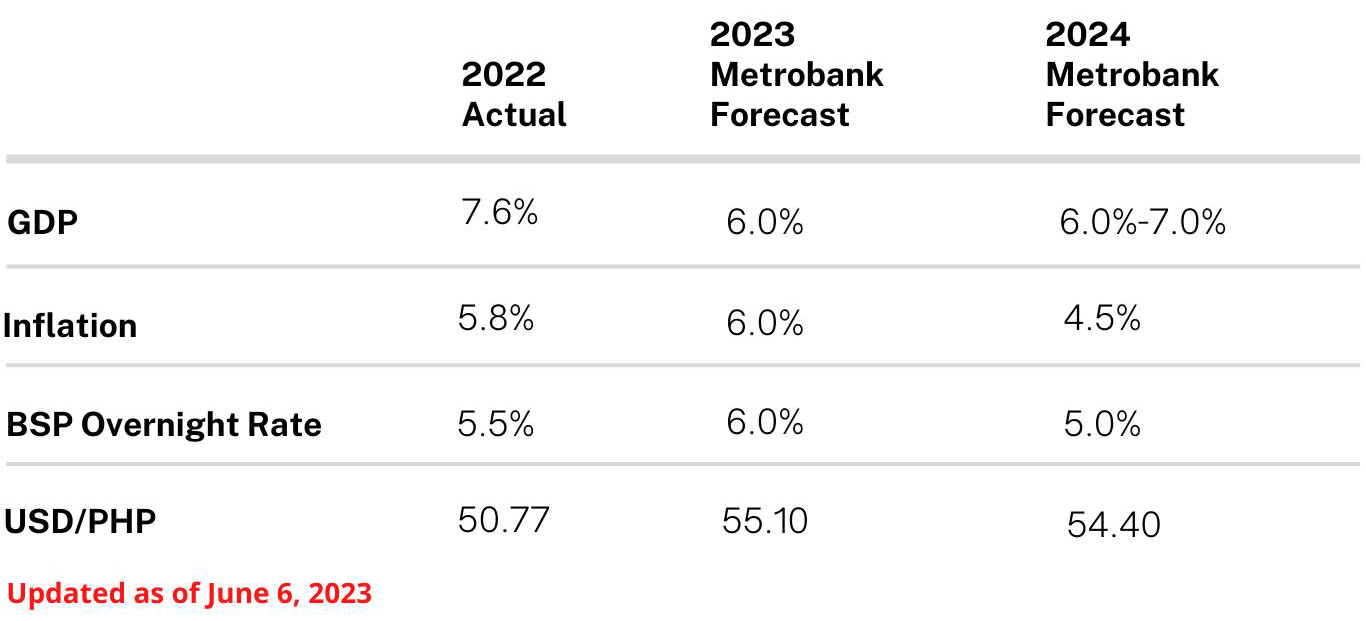 For more information on the performance and outlook for several macroeconomic indicators, as well as local and global macroeconomic news, please download the full report (released June 16, 2023) here.
Read More Articles About: