Israel-Hamas Crisis: Pall of uncertainty hovers over markets 
As conflict further builds up in the Middle East, markets remain cautious over escalation worries.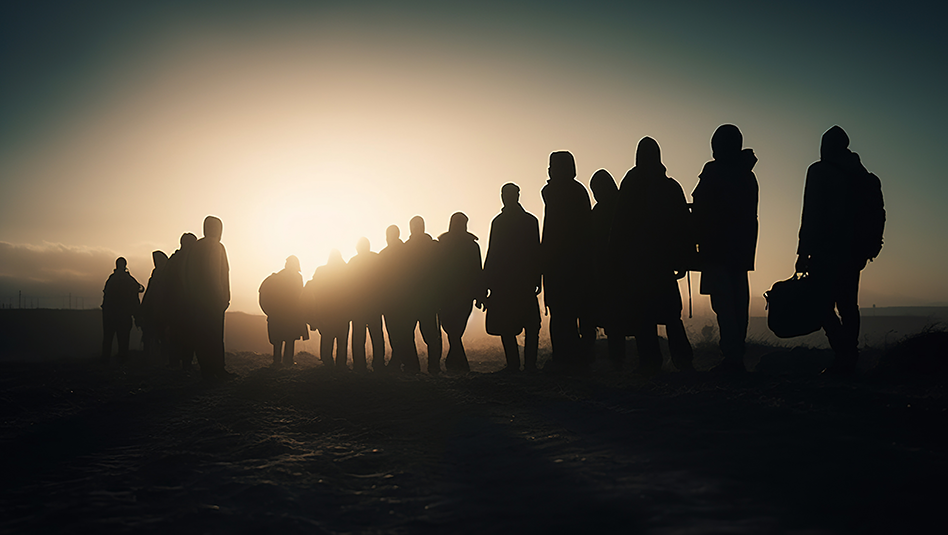 Eleven days after the Hamas attack on Israel, the death toll surpassed 4,000 among both Israelis and Palestinians as countless of rockets from Israel destroyed numerous structures in Gaza.
Nearly 200 hostages are in the hands of Hamas, making any rescue efforts far more complicated and dangerous. Furthermore, Israel cut off the supply of electricity, food, water, and fuel to Gaza last Monday and ordered the evacuation of around 1.1 million Palestinians in northern Gaza in preparation for Israel's ground offensive.
In the northern region of Lebanon, rockets were launched at Israel by militant group Hezbollah, prompting Israeli forces to respond. Overall, the extensive mobilization strongly indicated Israel's plans for a significant military offensive against Hamas as they prepare for "an integrated and coordinated attack from the air, sea, and land."
US President Joe Biden has visited Israel and expressed his support for its key Middle East ally, with the US Navy deploying two aircraft carrier strike groups to bolster America's military presence in Israel. Simultaneously, Iran warned that "preemptive action" is possible should the situation in Gaza deteriorate further.
Oil and other markets continue to fluctuate
Oil prices spiked again after declining for three consecutive days after the Hamas attack, as the oil market reacted to recent developments in the conflict. After their highest day-on-day increase of around 5.8% since Israel declared war, oil prices gained stability and retreated back again to sub-USD 90 levels.
Overall, financial markets are displaying cautiousness in light of the conflict's potential escalation. Investors are in a wait-and-see mode, closely watching out for new developments that can impact markets further.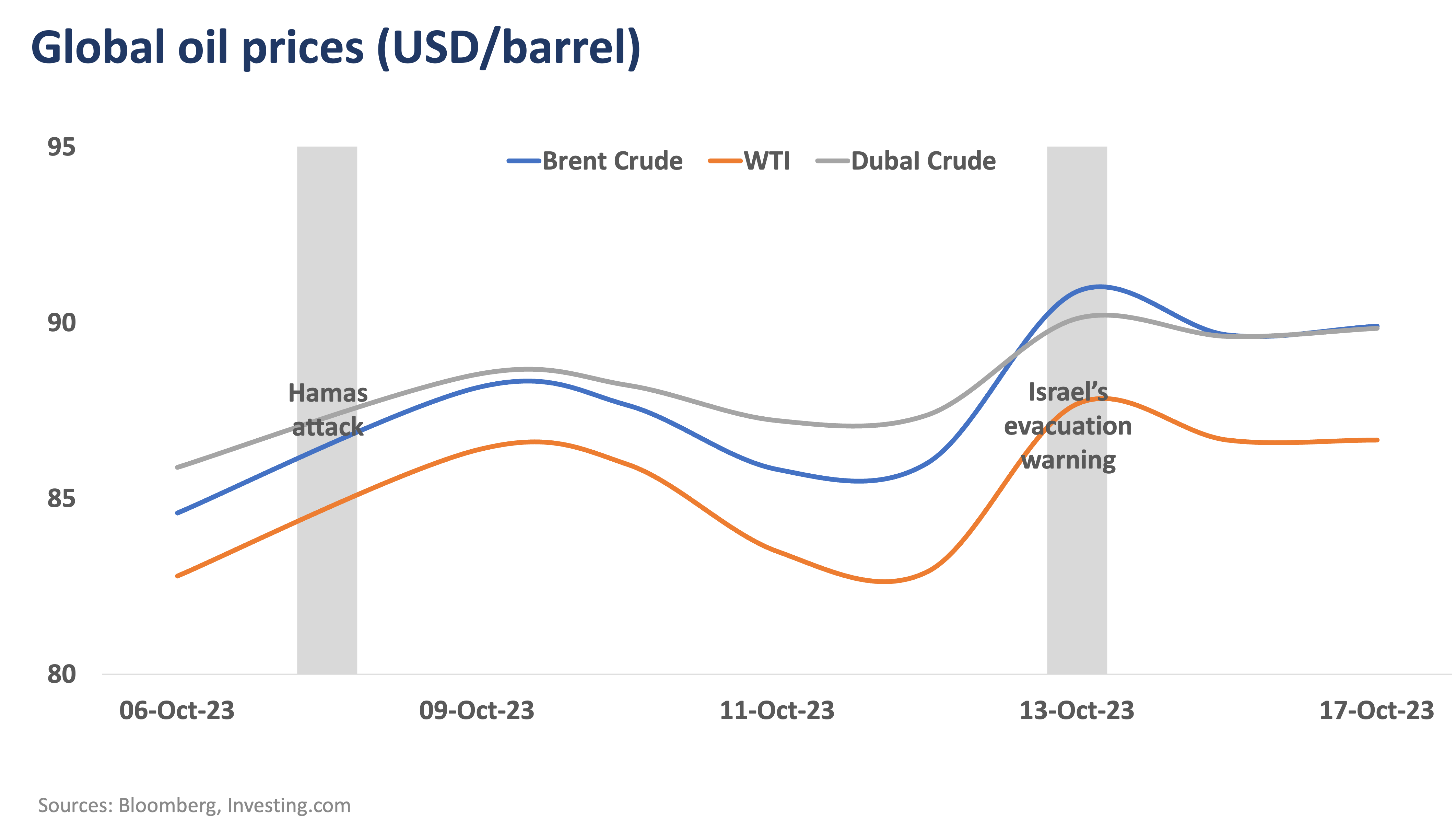 Moving forward
While the Israel-Hamas conflict currently appears to be contained within the region, the situation is bound to worsen with Israel's planned offensive. Concurrently, the market's range-bound movement indicates that investors are closely monitoring the situation.
Will this lead to the involvement of larger nations such as the US and Iran? Investors continue to remain vigilant.
ANNA DOMINIQUE CUDIA, MBA, CSS, is the Head of Markets Research at Metrobank's Trust Banking Group, spearheading the generation and presentation of financial markets insights to internal and external clients. She used to be with Metrobank's Investor Relations, where she brought in international awards and took part in various multi-billion peso and dollar capital raising activities. She has a Master of Business Administration (Finance) degree, with distinction, from the University of London, and a Bachelor of Science in Business Administration degree, cum laude, from the University of the Philippines. She also passed the CFA Level I exam and is a Licensed Fixed Income Market Salesman (FIMS), a Certified UITF Sales Person (CUSP) and a Certified Securities Specialist (CSS). She is a naturally curious person and likes to travel here and abroad.
SOPHIA THERESE "PIA" BONIFACIO is a Research Officer at Metrobank's Trust Banking Group, covering macroeconomic research and the consumer sector. She obtained her Bachelor's degree in Economics with a Specialization in Financial Economics, cum laude, from the Ateneo de Manila University and is a Certified UITF Sales Person (CUSP). On the daily, Pia spends her time with her best friend – a 9-year-old Chow Chow named Yao Ming.
Read More Articles About: