Is the Credit Suisse CoCo meltdown a cause for concern in Asia?
As global markets reel from the failures of SVB and Credit Suisse, investors are worried about the performance of their bank-issued securities and the likelihood of a contagion effect in Asia.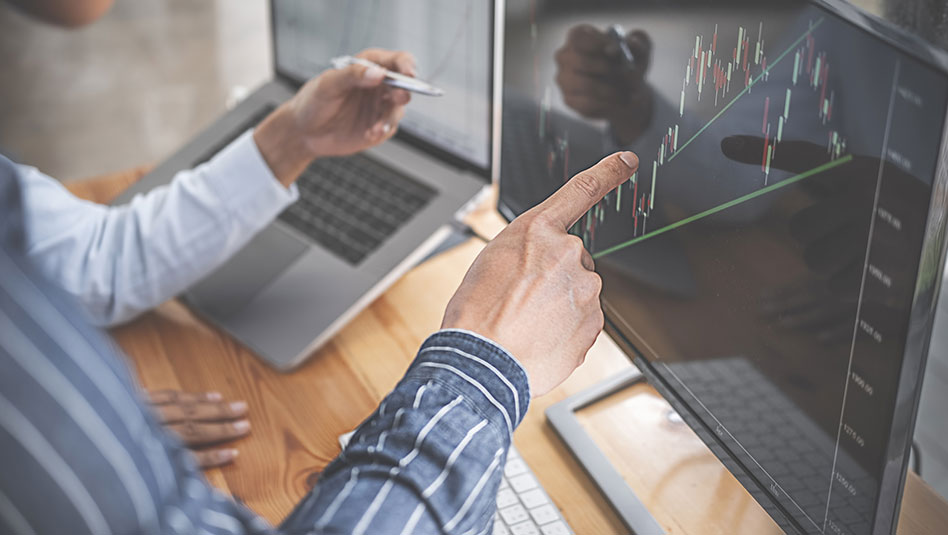 The purchase of Credit Suisse by its rival bank UBS—a deal facilitated by the Swiss government–was the culmination of years of struggles and desperate attempts to stay afloat by the 166-year-old bank. The buyout, while not a coincidence, comes at a time when several US banks have also been struggling.
One of the most salient and controversial implications of the UBS's takeover of Credit Suisse is the write down of the latter's high-risk bonds, called Additional Tier 1 (AT1) bonds, to zero. In effect, this means that Credit Suisse's AT1 bonds are now worthless.
Now, as markets reel from recent developments in the financial sector, our regular investors ask: should we be worried about our Asian bank bonds?
What are AT1s?
AT1s are issued by banks as hybrid instruments—they have features of a high-yield bond but are also convertible to equity. Therefore, all AT1s are a form of contingent convertible or "CoCo" bonds. They are normally perpetual, with coupons fully discretionary and non-cumulative, and are subordinate—ranked beneath Tier 2 capital, which is below senior debt.
CoCos were introduced after the 2008 global financial crisis to increase banks' buffers and avoid future government bail-outs.
This reform was a response to the risk of moral hazard, as the global financial crisis revealed that financial institutions tended to engage in risky investments with the notion that they're "too big to fail" and that authorities would come to their aid, no matter how costly, when things go south.
Liquidity troubles, such as when a bank's capital falls below a certain threshold, would trigger either a full or partial conversion of the CoCo bonds into equity at a discounted value, or in the case of Credit Suisse–a full write-off to zero to augment core capital. CoCos, in effect, serve as a loss absorption mechanism that cuts the bank's debt.
A buyout and a bail-in
Whereas Credit Suisse's AT1 bondholders effectively get nothing, no losses are imposed on the troubled bank's senior bondholders as these securities are now an obligation of UBS.
More notably, Credit Suisse shareholders were offered CHF 0.76 for each share turning into UBS stock.
While this is way below latest market value (shares of Credit Suisse closed at CHF 1.86 on March 17; Credit Suisse's biggest shareholder Saudi National Bank invested USD 1.5 billion at CHF 3.82 per share last year), this is still more than what shareholders typically receive relative to bondholders.
In a normal treatment for repayment, bondholders are expected to be better protected as they are usually prioritized over shareholders.
However, it is worth noting that, as stated in the prospectus of Credit Suisse's AT1 bonds, the write-down was warranted by a Viability Event that stemmed from the Swiss authorities' provision of a liquidity boost to the tune of CHF 40 billion.
According to CreditSights, this hefty liquidity support will be used by UBS to cover future losses from restructuring costs and from winding down Credit Suisse's Investment Bank.
(Note: Credit Suisse also has Tier 2 CoCos, with a similar Viability Event clause, which have not been written down and are now presumed to be an obligation of rescuer UBS, according to CreditSights. Unlike the AT1s, this Tier 2 CoCo is dated, set to mature August 2023, and has must-pay coupons.)
Buyer beware
Following the Swiss regulators' treatment of the USD 17.5-billion write-down, overall sentiment for AT1 bonds soured, the size of which is a staggering USD 275 billion in the global market.
We saw financials underperform and take most of the widening move seen in credits. Senior bonds and Tier 2's of Asian banks traded as much as 30-50 bps wider yesterday. The broad risk-off sentiment also led Asian investment grade corporate papers wider by 10-40 bps. Selling activity was also apparent in Asian sovereign bond but spreads eventually decompressed by 15-20 bps on the day as bottom fishing emerged to support the market.
We note that even though bank bonds, including those issued by Philippine banks, have widened as much as 40-80 bps since the Silicon Valley Bank (SVB) fallout, most Asian bank senior bonds are flat or even lower in terms of overall yield, mostly due to a significant fall in US Treasury yields recently.
As expected, the most pressing queries from our regular bond investors are surrounding the knock-on effects on banks in Asia.
Resilience here
We see limited impact on Asian banks that we cover, as they maintain relatively well-diversified deposit structures and good capitalization levels and are therefore fairly insulated from the plights of SVB and Credit Suisse.
We share CreditSights' view that within Asia, authorities are more supportive of their financial institutions, most notably in Korea, Japan and in China where their biggest banks have the government as shareholder.
The domestic banks in our coverage are systemically important financial institutions that are required to comply with Basel III liquidity standards. The strong capital position of the Philippines' banking industry has allowed it to adopt minimum core capital and buffer requirements that are not only above Basel III requirements, but are also some of the highest among the Asian banks.
While we favor senior notes of systemically important banks in Asia, especially those that are required to be compliant to Basel III standards (unlike SVB) and consistently profitable recently (unlike Credit Suisse), we recommend maintaining a more defensive stance on financials, especially as we await further guidance on the path of interest rates—both from the US Fed and the BSP this week.
PATTY MEMBREBE is a Financial Markets Analyst at Metrobank – Institutional Investors Coverage Division, under the Market Strategy and Advisory Section. She communicates strategies on fixed income, rates, and portfolio solutions for our high-net-worth individual and institutional clients. She holds an AB Economics degree from Ateneo de Manila University and is currently pursuing graduate studies. In her free time, she enjoys watching indie films and attending gigs to support local indie music.
Read More Articles About: