In The Money
In line with our continuous effort to make macroeconomic news come in handy for our frontliners, this publication will feature Research's views on domestic liquidity, interest rates, and the local currency amidst the volatility in the global markets.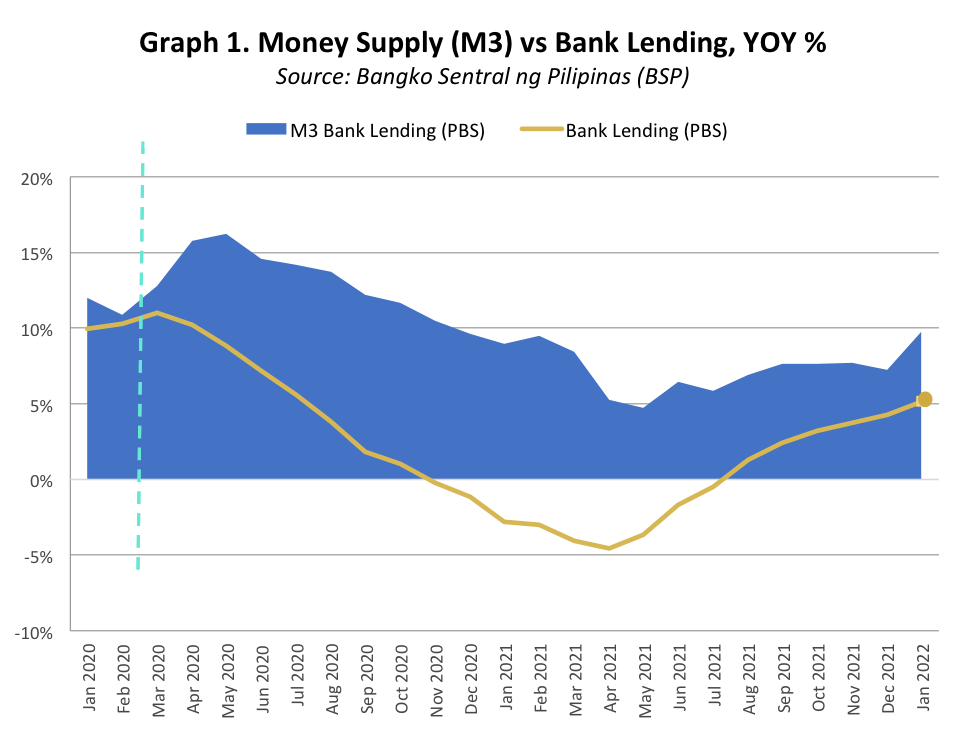 Liquidity
Domestic liquidity near pre-pandemic levels as credit growth accelerates for 6 consecutive months
Money supply grew to 9.8% in Jan 2022 (equal to PHP 3 trillion) from 7.3%, nearing pre-pandemic double-digit levels, reflecting steady growth of bank lending for 6 consecutive months.
Expect a downward pressure to M3 in the coming months due to the recent jumbo RTB issuance worth PHP 458 billion. However, once this is spent to fund COVID-19 recovery plans, liquidity growth will eventually pick up.
M3 might go back to double-digit growth levels this year due to continued pick up of bank lending, potential Samurai bond issuance in the 1H 2022, and another RRR cut.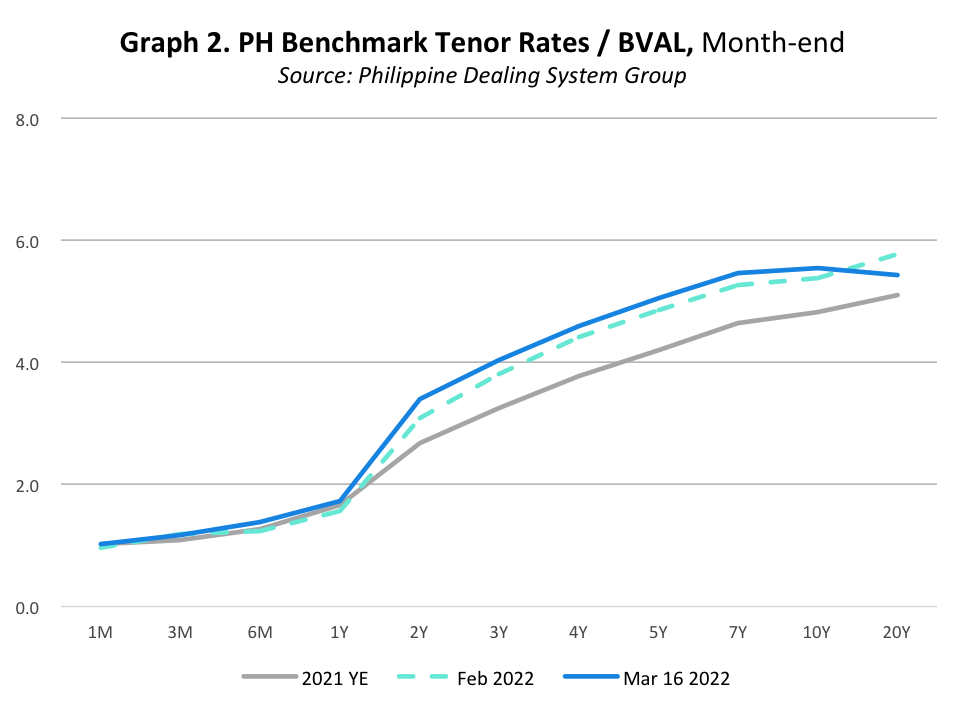 Interest Rates
Low policy rates likely to remain, but rate hikes still possible in 2H 2022
The BSP is still likely to hold policy rates in the March 24 MB meeting to support economic recovery amid global uncertainty and despite Federal Reserve rate hikes.
The BSP Gov. Diokno reiterated that monetary policy decisions are data-driven and are anchored on domestic developments.
Research retains the view that policy rate normalization might happen in 2H 2022 by at least 50 bps as the Russia-Ukraine conflict pose upside risks to domestic energy and food inflation.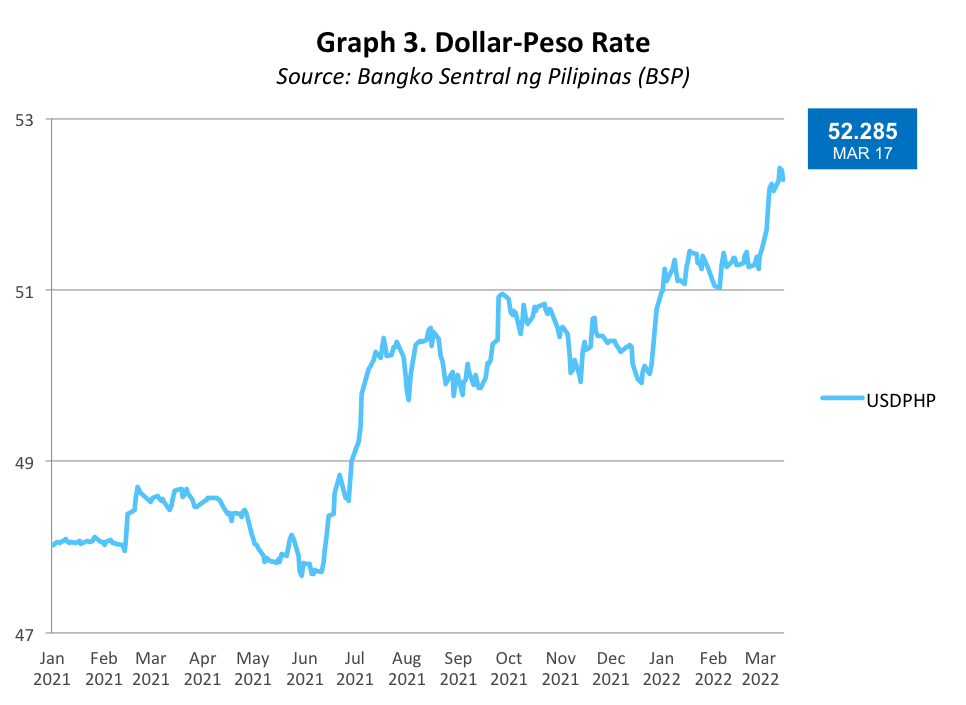 Dollar-Peso
Peso continues to depreciate, breaching the 52-level per dollar
The USD/PHP will continue to weaken due to:
Surging global oil prices which could bloat trade deficit
Expectations of more Fed rate hikes this 2022
Research sees USD/PHP to end 2022 higher than the PHP 52.10 indicated early this year, with a bias towards at least PHP 53.4 by year-end, especially as oil goes up beyond the USD 120 levels.
The local currency will continue to be supported by:
Hefty dollar reserves (GIR): USD 108 billion (Feb 2022)
Steady inflows from OFW remittances
The Bangko Sentral forecasts a 4% increase in cash remittances this 2022, citing projected improvements in global growth prospects and further opening of economies along with the continued mass use of COVID-19 vaccines.
Read More Articles About: