EUR/USD trade opportunities still abundant despite inflation
Despite ongoing issues with banks such as SVB in the US, the market's attention will still look at the Fed's hawkish rhetoric as a reaction to a hot labor market and elevated inflation. But our FX traders still expect the euro to return to its previous bullish trend in the medium term.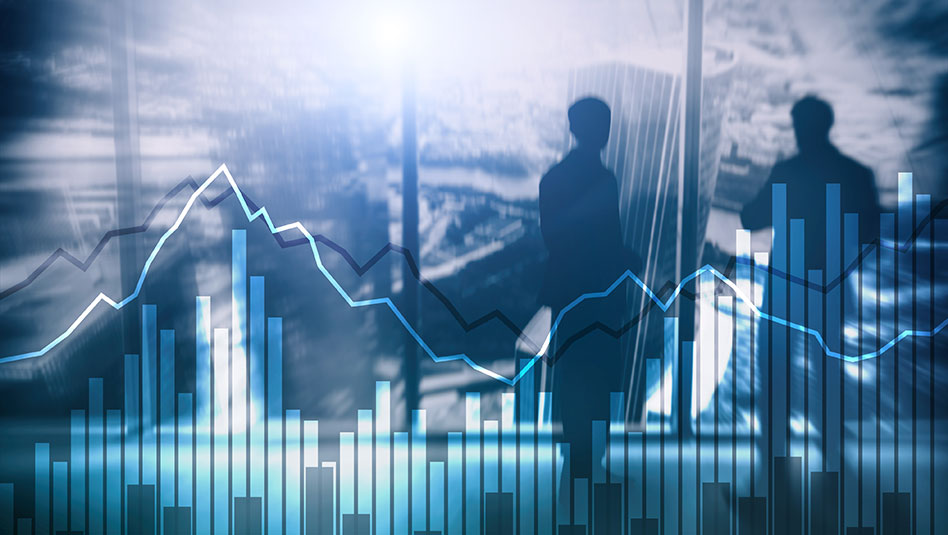 The first few days of March 2023 saw surprises in Eurozone inflation figures. Both France and Spain saw unexpected increases in their February consumer price indices (CPI), printing at 7.2% and 6.1% year-on-year respectively.
This marks the third consecutive month of rising inflation for both nations as they continue to contend with higher food and services costs. German CPI also stayed sticky at 8.7% year-on-year vs. the same figure in January, despite cooling energy prices due to a warmer winter.
The consolidated inflation figure for the 20-nation bloc Eurozone remained elevated, printing at 8.5% year-on-year vs. 8.6% in January and beating 8.2% consensus forecast. Core CPI, which excludes volatile food and energy prices, even hit a new high of 5.6% vs. 5.3% the previous month, signaling that services inflation in the Eurozone has not yet peaked.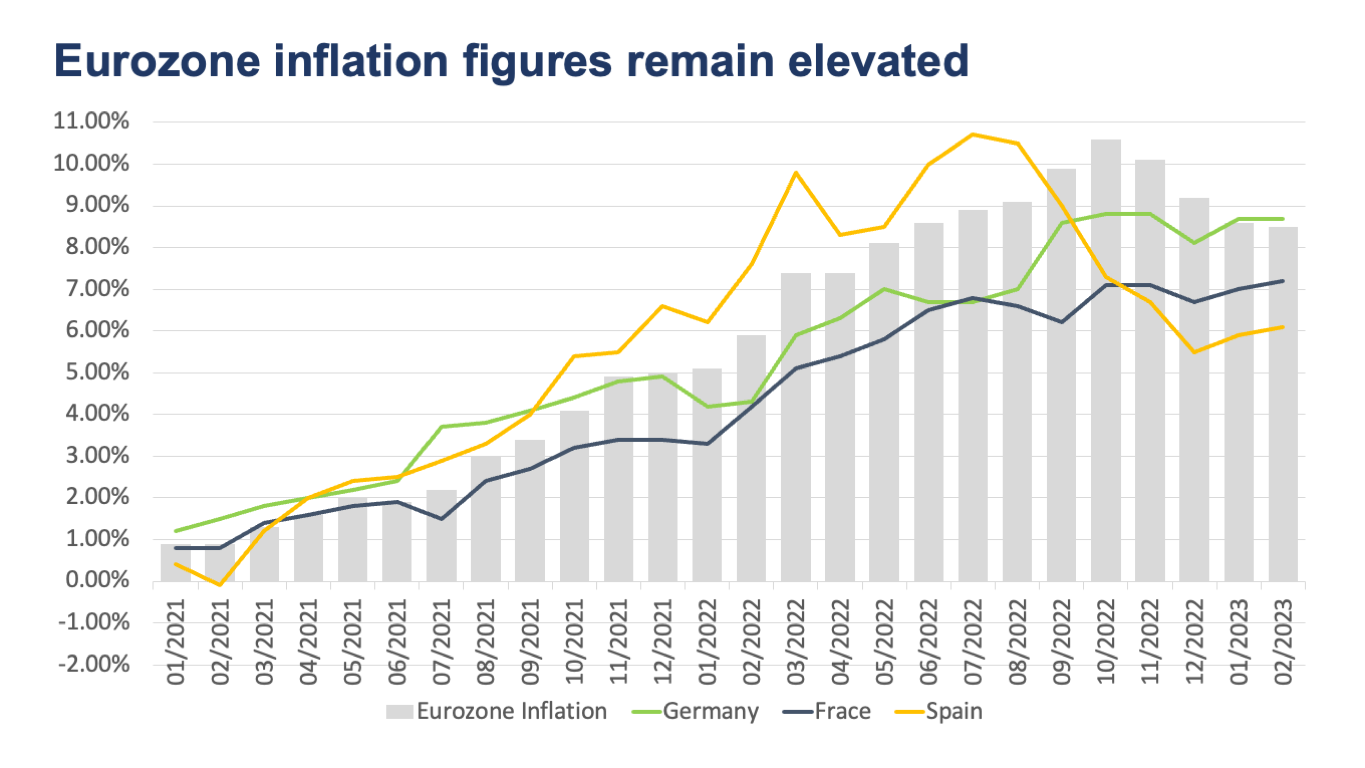 Read More Articles About: