Discovering renewed creativity in retirement
Sometimes the artist in us comes out when we're not preoccupied with all the things we used to do. We can take inspiration from Virginia Chua Uy, who, shortly after retiring, found time for a new passion.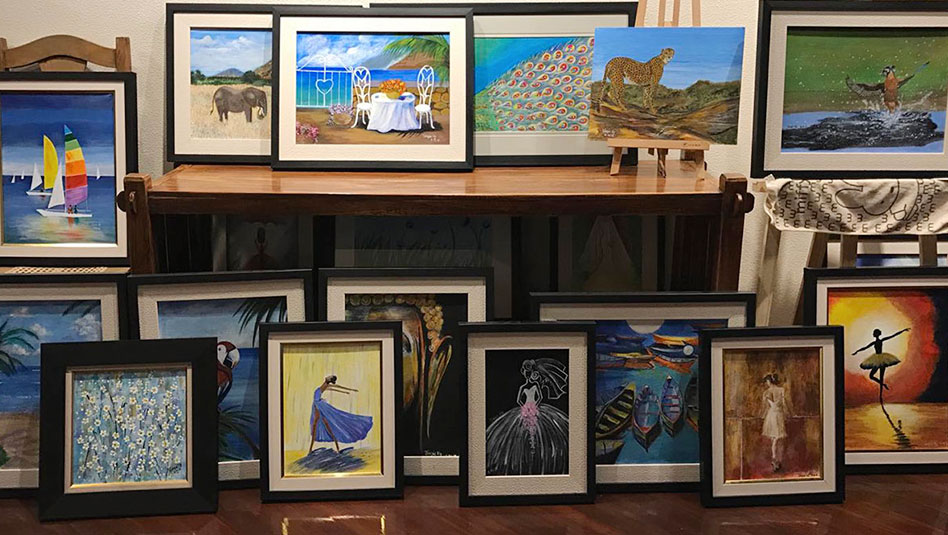 What would you do when the rat race is won? Would you slowly walk out and be free?
Long after running the family business, or climbing the corporate ladder, what happens when retirement is at hand? Does one shift to the right-brain passions like art and music to put the creative juices to good use?
Vincent Van Gogh was somehow late into the game. He was more of an art dealer than an artist growing up, and got serious and picked up brushes only at the age of 28. Meanwhile, songwriter and two-time Grammy winner Bill Withers served in the US Navy before shifting to music at age 30. He didn't release an album until he was 34.

"Butterfly on my mind." Drawn by Ms. Virginia Uy at the lowest point in her life.
Van Gogh and Withers are of different genres and eras, but the imprint they left with "Starry Night" and "Lovely Day" made them and their works cultural icons to this day.
Indeed, anyone can learn new things and find an outlet to release or rekindle creativity even at the age of retirement.
Ms. Virginia Uy works on her first landscape.
This is how restaurateur cum painter Virginia Chua Uy, a Private Wealth client of Metrobank, makes use of her time these days. As a retired Human Resource head and interior decorator for Rosita's, Inc. and Rosita's Food, Inc., the humble and amiable owner of one of Cebu's popular food chains finds herself immersed in a newfound love for painting.
Her employees describe her as a disciplinarian at work, but friendly and artistically expressive when it comes to her creative pursuits. We hunkered down with Ms. Uy to talk about her passion:
Each design is unique.
How did you get hooked into painting? Was this your passion growing up, or is this something new and exciting for you? What inspired you to take it up or rekindle your interest?  
It started when we closed our restaurant business. I visited a friend who was painting. I wanted to do something I would enjoy outside dance. It was the first time I held a paint brush. I got interested and took up an eight-week course. I painted a beach scene on acrylic.
I kept going at it, painting various subjects and scenes. It got to a point that my teacher Cesar Castillo invited me to hold an exhibit, but I declined because of COVID.
Was I a natural? Was talent in my genes? I probably took it from my dad. He was into charcoal drawings, but also painted Chinese calligraphy using the Mopit brush.
My sister can also draw, and she makes dresses for her paper dolls.
Ms. Uy says the coco beads, leaves, plastic beads, metals, and straw that she uses in her artworks depict the multi-faceted nature of women.
What basic tools, skills and techniques got you started, and how have you progressed since then?
I started with acrylic on canvas. The Beach. I had finished at least 30 art works thus far and sold some already.
But I stopped temporarily when my husband passed away during the pandemic. I resumed shortly and started using butterflies as subjects.
But I have moved to other media as well. I painted on bags and sold many of those here in Cebu and in Manila. With the COVID outbreak, I now paint on face masks.
For those who want to take up their own creative pursuits, what advise can you give them?
We must learn every single day. Each day is a day for learning. We should not be afraid to learn. We learn from mistakes. We need to get back up. Life goes on.
I now paint with my niece. I like to teach her. I want to encourage kids.
I read the Bible and use God's word for inspiration. My favorite chapter is Isaiah 54. It gives me strength.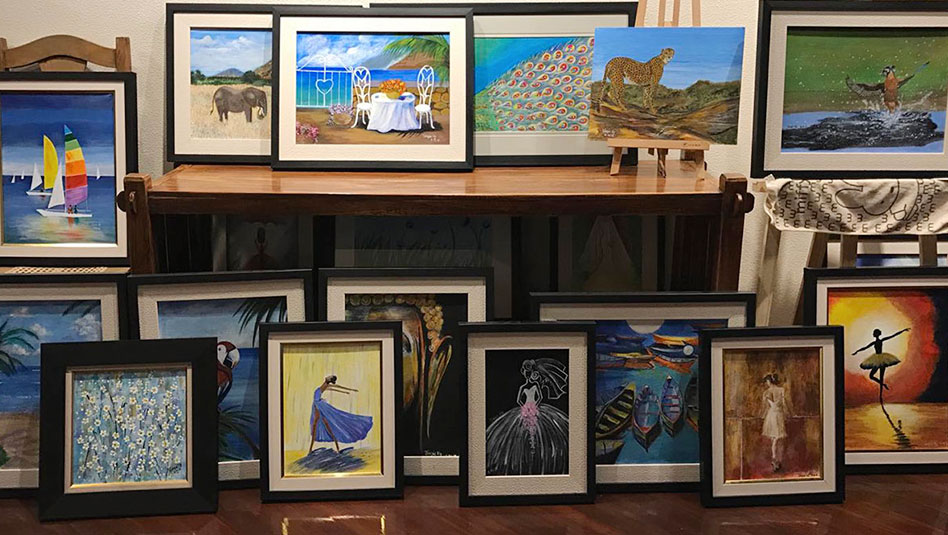 Ms. Uy has become a prolific artist whose works that portray "freedom, release, peace".
Finding renewed creativity in retirement is possible. Passion and inspiration are the key ingredients. This mother is no Monet, but her brush strokes are deliberate as she paints subjects that depict freedom and release: dancers, mermaids, sea creatures, fauna, and flora.
It is as if her hand at running the food business got better at a craft that is more inspiring, and the ability to release her newfound creativity fulfills her more than the occasional coin that her art brings to her brimming coffers.
Ms. Uy says she intends to paint more when she gets into the right mood. She intends to explore other media to inspire her audiences, as well as the Almighty who blessed her with her talents.
I wouldn't be surprised if, as she finishes her next piece, singing:
"Just one look at you, and the world is alright with me."
JOJO MARIANO is the head of Metrobank's Private Wealth Division's Support Department. He joined the Bank as a researcher immediately after graduation. He moved on to Planning and Oversight under the Strategic Planning Division, where he helped map the Bank's strategic plan under four bank presidents. When not at work, Jojo likes to draw and write as an outlet, and is also into running, riding bicycles, and diving.
Read More Articles About: