Philippines inflation quickens in September, opens door to further rate hike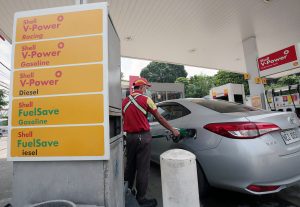 Philippine inflation quickened for a second straight month in September due to increases in food and transport costs, the statistics agency said on Thursday, opening the door to further central bank interest rate hikes.
The consumer price index rose to 6.1% in September, blowing past the 5.3% forecast in a Reuters poll, and hit the top end of the central bank's 5.3% to 6.1% projection for the month.
That brought year-to-date average inflation to 6.6%, still outside the central bank's 2% to 4% target for the year.
Core inflation, which strips out volatile food and fuel items, eased to 5.9% from 6.1% in August.
Ahead of Thursday's data, Philippine President Ferdinand Marcos Jr lifted a cap on the price of rice, the staple in a country dependent on imports of the grain.
ING Economist Nicholas Mapa said on platform X the central bank would hike rates further in the near term after inflation surpassed expectations.
The central bank, which next meets on Nov. 16, has kept interest rates steady at its last two meetings, but left the door open to further rate hikes to bring inflation back to its target for the year.
The economic planning agency on Thursday said it would recommend extending the lowered tariff rates on rice until December 2024. — Reuters
This article originally appeared on bworldonline.com
Read More Articles About: