Diokno says BSP may opt to hike rates by 25 bps or keep unchanged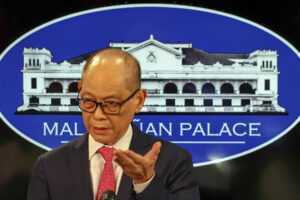 MANILA – Philippine Finance Secretary Benjamin Diokno said on Monday the central bank could decide to either hike the key interest rate by 25 basis points (bps) or keep policy settings unchanged at its next meeting on Thursday amid uncertainties.
Diokno, who also sits in the central bank's policy-making monetary board, expressed optimism that inflation will ease to around 4% towards end of the third quarter.
"The option now is not to hike or to hike by 25 bps," Diokno told a forum organized by foreign correspondents.
Philippine annual inflation eased slightly to 8.6% in February from 8.7% in January, slowing for the first time in six months on lower transport and food prices, but remains well outside the 2%-4% target band for the year.
The Bangko Sentral ng Pilipinas has raised rates eight times for a total of 400 basis points since last year to curb inflation, bringing the overnight reverse repurchase facility rate to 6.0%, the highest since 2007.
Diokno, meanwhile, said he would not be surprised if the central bank cut banks' reserve requirement ratio to a single-digit level from the current 12% before year end. — Reuters
This article originally appeared on bworldonline.com
Read More Articles About: