April 2023 Updates: Peak policy rate may come soon
Inflation substantially eased in March and is expected to take a downward path from hereon barring any new supply shocks. The policy rate trajectory will depend on how the inflation numbers hold in the coming months.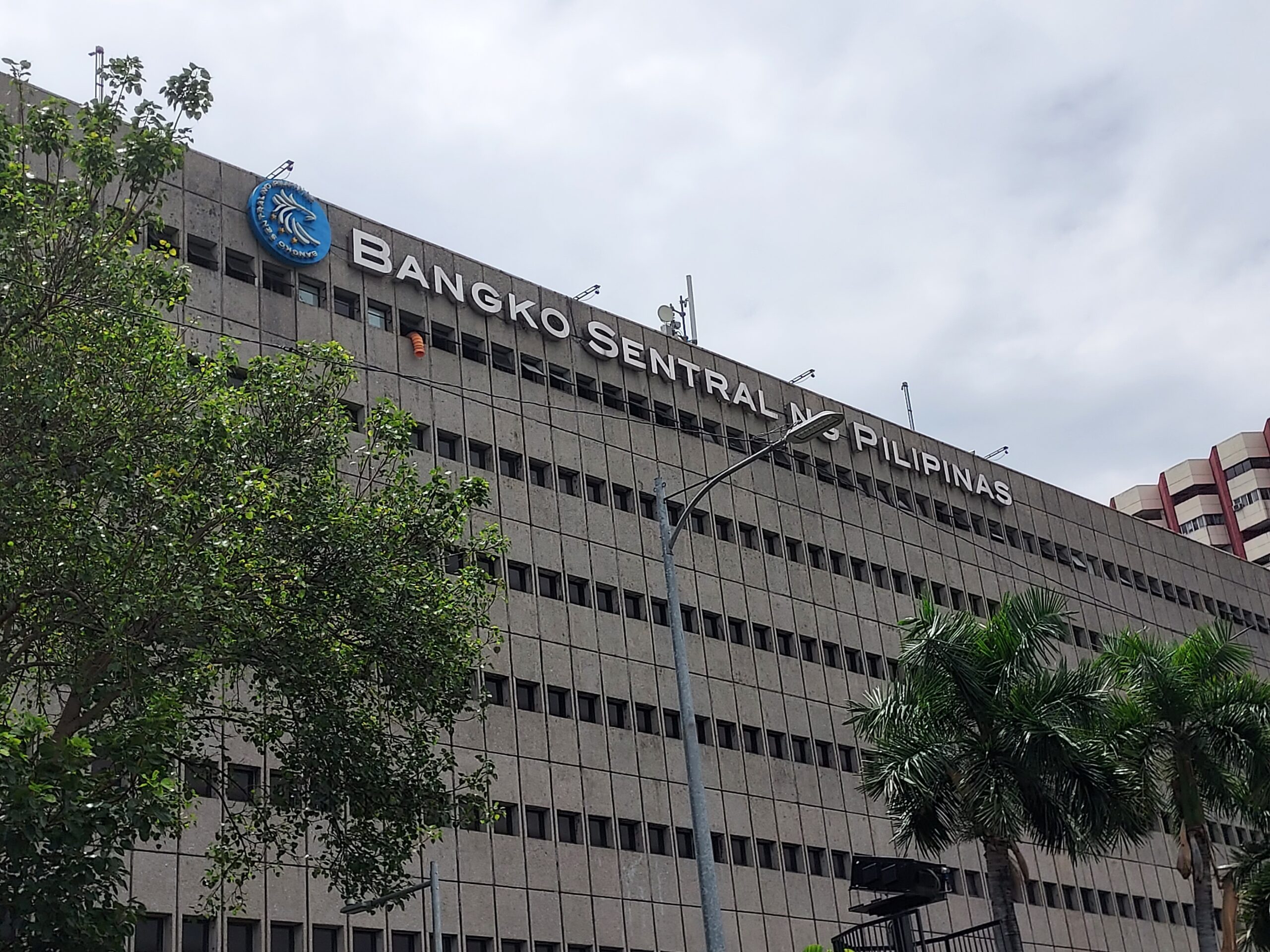 Philippine inflation substantially eased to 7.6% in March 2023, as price movements of food and beverages moderated, and price upticks of transport-related goods and services continued to slow down.
However, core inflation continued to accelerate as prices of non-volatile food items continued to rise, indicating the continued impact of second-round effects. Nonetheless, the March inflation print confirms our earlier outlook that inflation had already peaked in Q1 and is expected to continue going down, barring any new supply shocks.
Should inflation continue to slow down, Philippine policy rate hikes may take a pause in May albeit still dependent on how the April 2023 inflation print turns out. Thus, the overnight rate may peak at around 6.25% to 6.5% and is expected to end the year at the 6.0% level, with rate cuts likely before yearend.
Meanwhile, more hawkish signals from the US Fed given stubborn inflation might have strengthened the dollar as the peso breached PHP 55 per US dollar recently.
Considering these developments, we retain our forecasts for 2023 and 2024 as we continue to monitor new economic developments: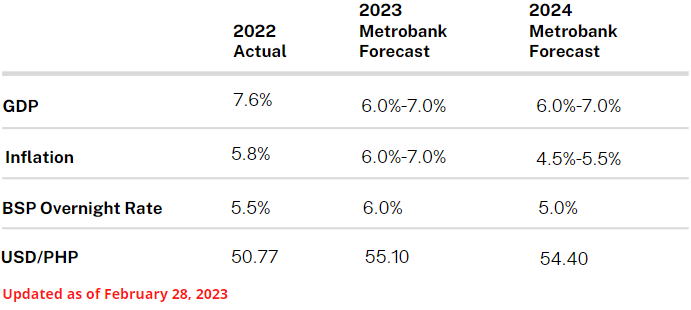 For more information on the performance and outlook for several macroeconomic indicators, as well as local and global macroeconomic news, please download the full report (released April 12, 2023) here.
Read More Articles About: