Achtung! Deutsche Bank is not Credit Suisse
There is an undercurrent of anxiety among investors surrounding Deutsche Bank, which some believe may meet the same fate as Credit Suisse. Is it justified? Anna Cudia, our Head of Markets Research at Metrobank's Trust Banking Group, doesn't think so.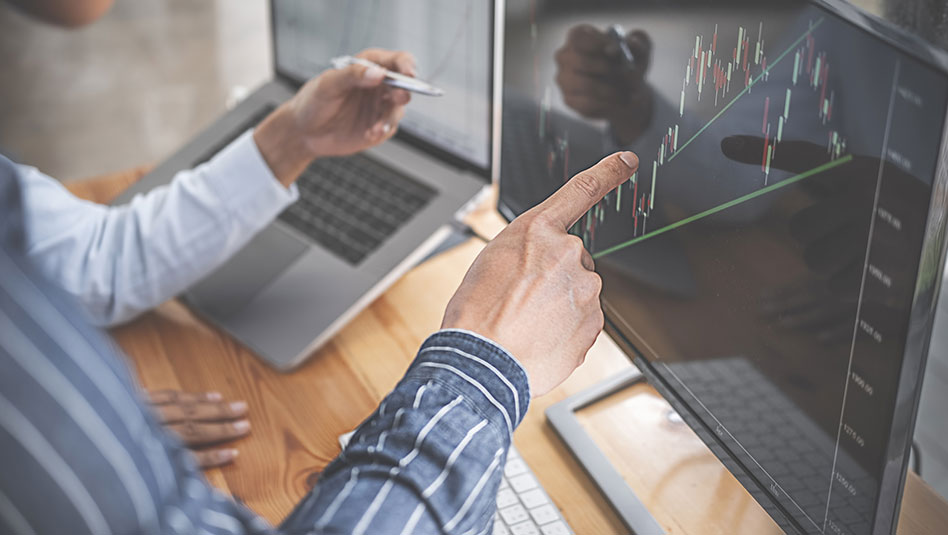 Deutsche Bank, one of Europe's banking behemoths, has, like the doomed Credit Suisse of Switzerland, faced numerous challenges in recent years.
Scandals, including its ties with Jeffrey Epstein, have hobbled the German bank. The US Fed has also warned the bank several times about the insufficiency of its anti-money laundering policies and procedures.
Investors are understandably worried about the possibility of it having liquidity issues amid external shocks.
But are they justified? Is Deutsche Bank like Credit Suisse?
Nein! if you ask Anna Cudia, Head of Markets Research at Metrobank's Trust Banking Group.
More stable and liquid
"Deutsche Bank is actually not like Credit Suisse. Both of them are global systemically important banks, but the German bank is more stable and liquid," said Cudia.
"Credit Suisse saw hefty withdrawals, with more than a quarter of where deposits were in 2021, and some units breaching liquidity rules. It also had a qualified opinion on the existence of material weaknesses in internal control over financial reporting. These are not experienced by Deutsche Bank," she added.
Deutsche Bank is also twice the size of Credit Suisse. And in terms of their bottomline, Credit Suisse recorded a loss last year, while Deutsche Bank had a net profit.
In terms of other factors, however, they are virtually the same. They have healthy CET1, or Common Equity Tier 1, a measure of high-quality regulatory capital. Their NPLs, or non-performing loans, are all within healthy levels.
Idiosyncratic risks
"In terms of liquidity, however, we can see that Credit Suisse was in a bad spot given the recent outflows which started as early as October last year given its idiosyncratic risks. By end-2022, around a quarter of 2021 deposits had already been withdrawn from the Swiss bank. That's how big the withdrawals were as early as last year," said Cudia.
So, what's really the trouble with banks?
"This is not a credit issue like the 2008 Global Financial Crisis. It's really more of a crisis of confidence that's putting banks into a liquidity crisis. Even with healthy capital ratios, no matter how strong a bank is, if there are deposit withdrawals all at the same time, a run, then it could be bad news for the banks. It's so very fragile," said Cudia.
For now, we have a good idea of what analysts think of the two banks, with a net sell recommendation of 27% for Credit Suisse and a net buy recommendation of 37% for Deutsche Bank.
ANTHONY O. ALCANTARA is the editor-in-chief of Wealth Insights. He has over 20 years of experience in corporate communications and has a master's degree in technology management from the University of the Philippines. When not at work, he goes out on epic adventures with his family, practices Aikido, and sings in a church choir.
Read More Articles About: