March 2023 inflation: Clearly on a downward path 
The March 2023 inflation print confirms our earlier outlook that inflation had already peaked in January 2023 and is on a downward trajectory from hereon, in the absence of supply and price shocks.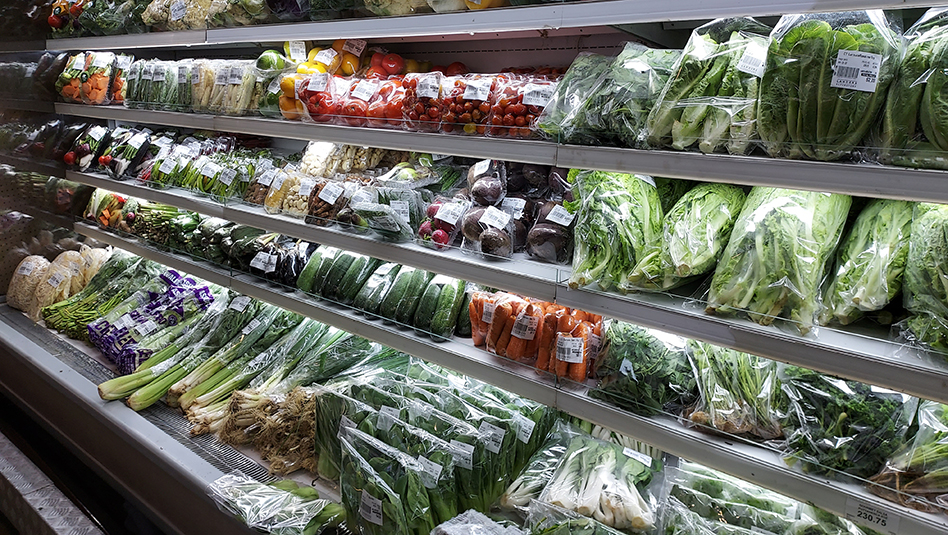 The inflation print for March 2023 came out at 7.6%, well within the Bangko Sentral ng Pilipinas' (BSP) forecast of 7.4% to 8.2% and lower than the BusinessWorld's poll median forecast of 8.1%.
Check out our latest inflation report and outlook for further details.
Read More Articles About:
What to do with your bond investments in 2023
Positioning your portfolio will remain challenging for many high-net-worth investors in 2023. We recommend staying nimble to take advantage of opportunities amid the volatility.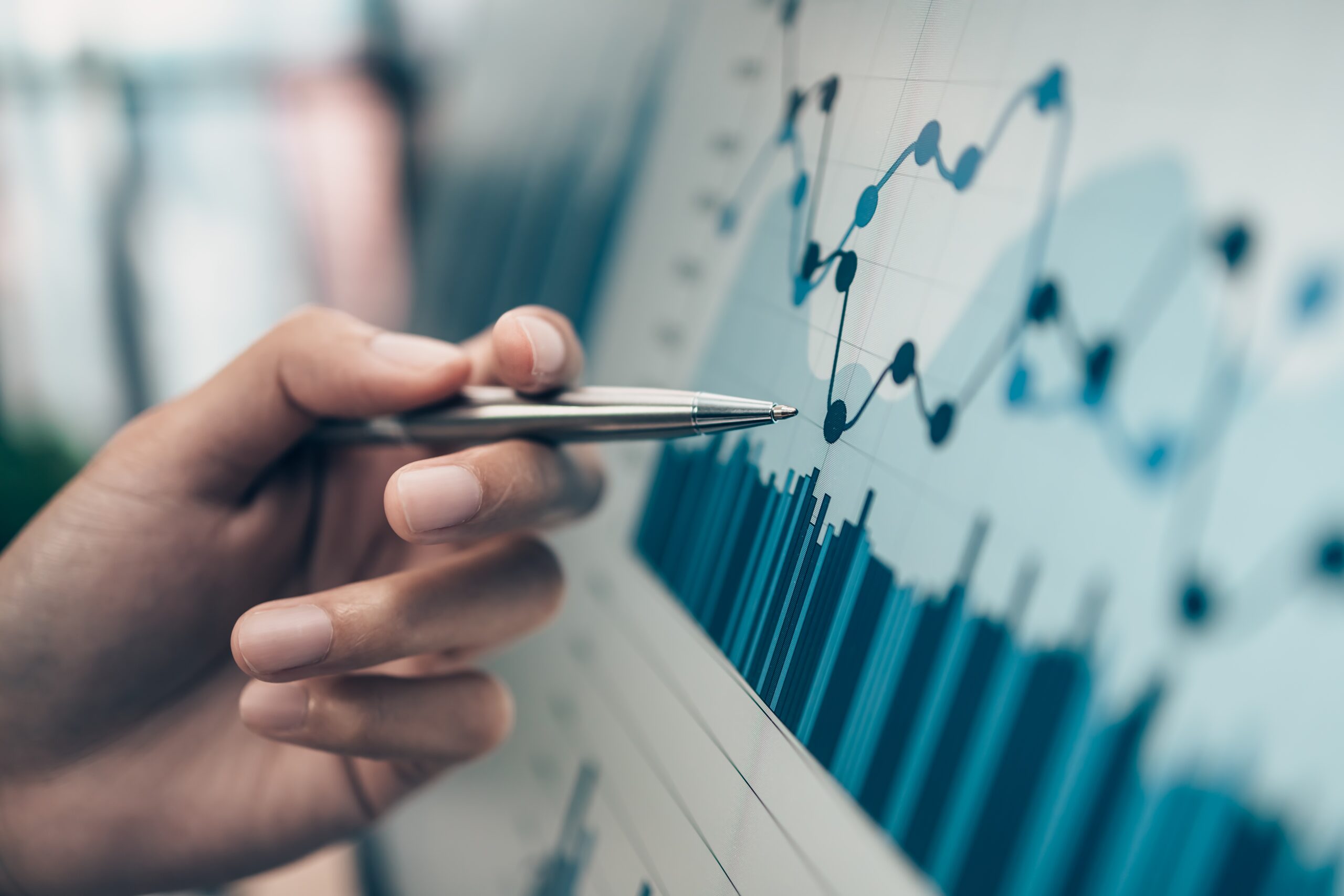 Coming from a rather tumultuous 2022—with inflation reaching four-decade highs, financial markets plunging, and benchmark interest rates soaring—a well-thought-out investment strategy can help you manage your risk and maximize returns.
While there are indeed many ways to construct your fixed income portfolios, we believe that staying nimble and opportunistic throughout the year is the best way to preserve and grow your wealth.
We believe 2023 will be a strong year for bonds. We recommend gradually building a portfolio favoring longer-tenor peso bonds.
For the first half of the year, we see good entry levels for 10-year peso government securities at yields of 7.125% or higher, as we expect bond supply to peak in the early part of the year and therefore add upward pressure on bond yields. Why? Because as more new bonds are issued, buyers will demand higher yields.
In contrast, we expect bond supply to diminish by the second half, similar to the past two years, while liquidity in the system remains high compared to historical levels, which could potentially drive yields lower.
Meanwhile, inflation is expected to stay elevated relative to the g
Read More Articles About:
October 2022 Updates: Preparing for more challenges ahead
The Bangko Sentral ng Pilipinas (BSP) hiked rates in September following the aggressive policy rate action of the US Fed. Further peso depreciation and BSP rate hikes are expected.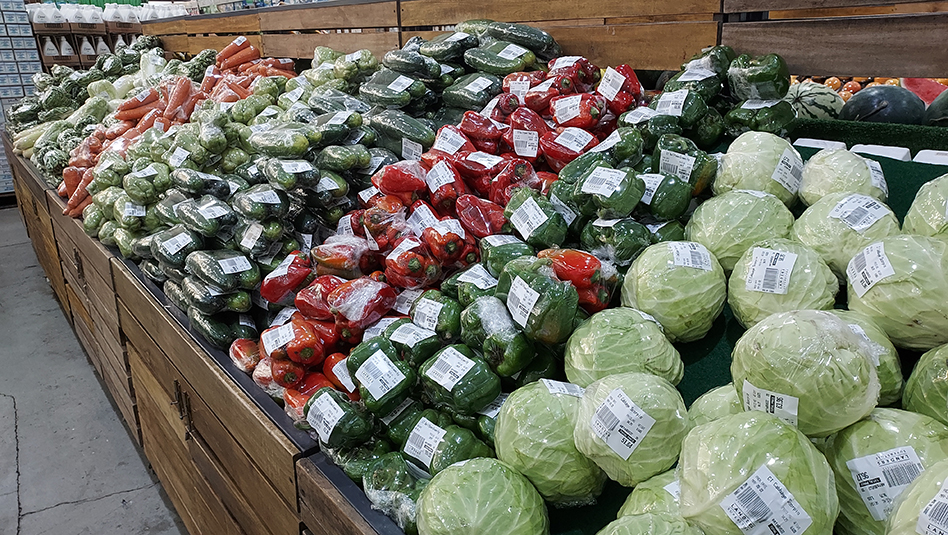 The inflation print in September spiked to 6.9% due to second-round effects. Inflation is expected to remain elevated in the coming months, peaking in the fourth quarter. With the USD/PHP exchange rate hitting the PHP 59 level in early October, the local currency is anticipated to remain weak as the US Fed, at its meeting last month, signaled more aggressive rate action with no pivot until 2024. This may potentially push the BSP to further raise interest rates to lend support to the peso. Considering these new developments, we have revised our overnight rate and USD/PHP rate forecasts for 2022 and 2023 in the table below: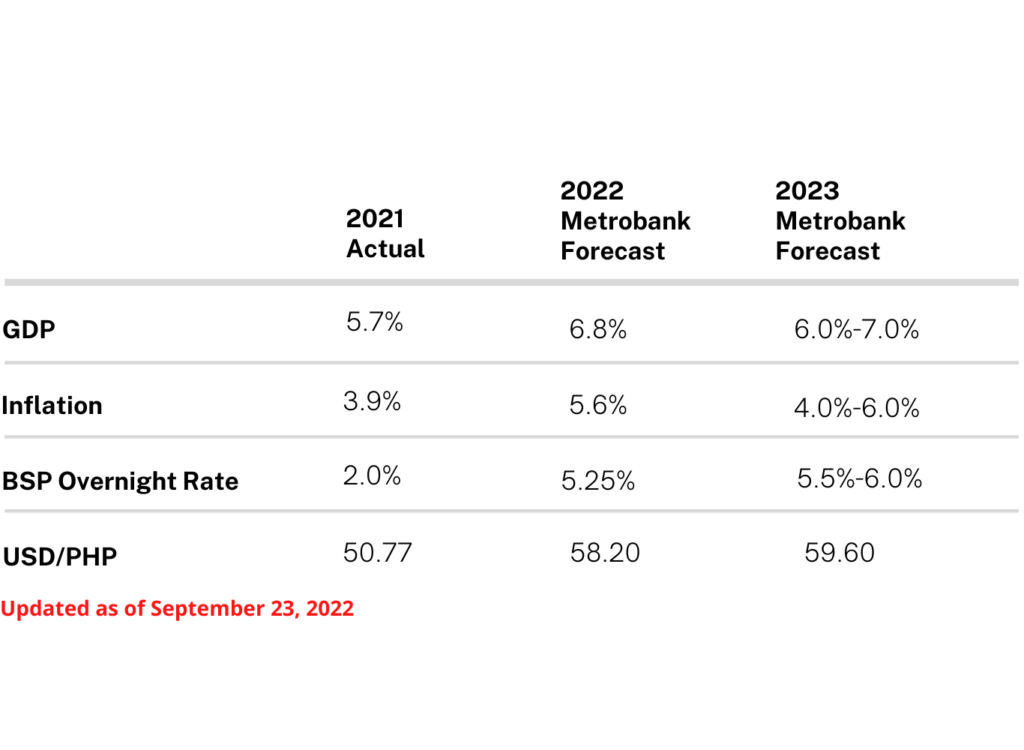 For more information on the performance and outlook for several macroeconomic indicators, as well as local and global macroeconomic news, please download the full report here.
Read More Articles About:
Stock Market Weekly: Market awaits inflation, unemployment data
We expect sideways trading this week with an upward bias. We will also know how much inflation has increased in June and whether more Filipinos have become unemployed.

WHAT HAPPENED LAST WEEK
The Philippine Stock Exchange index (PSEi) closed at 6,165.35, falling by 52.51 points (down 0.84% week-on-week) as recession fears persisted and as the Philippine peso closed at 55.09 against the US dollar, a near 17-year low.
The local market traded higher at the start of the week along with most of its Asian peers amid bargain hunting, but fell subsequently. Investors factored in gloomy data releases including: 1) the lower consumer confidence data for June 2022 month-on-month for the US, South Korea, and Japan, 2) China's June 2022 official Purchasing Managers' Index (PMI), a measure of trends in manufacturing and services, and 3) Japan's May 2022 industrial production, which came in lower than consensus estimates.
Lackluster market sentiment can be attributed to the lower S&P Global Philippine manufacturing PMI (53.8 in June 2022, 54.1 in May 2022) and the government's decision to retain Alert Level 1 in the National Capital Region until July 15, 2022.
Top index performers were Universal Robina Corporation (URC), up 14.4%), Converge (CNVRG) up 13.2%), and AC Energy (ACEN) up 7.7%. Index laggards were Aboitiz Equity Ventures Inc. (AEV) down 5.8%, Megaworld Corporation (MEG) down 5.4%), and BDO Unibank Inc. (BDO) down 4.8%. The index breadth was negative, with 13 gainers versus 17 losers. The average daily turnover value was PHP 4.9 billion. Foreigners were net sellers by PHP 2.3 billion.
WHAT TO EXPECT THIS WEEK
The PSEi is expected to trade sideways with an upward bias as the market remains close to oversold levels and as investors observe the first few days of Ferdinand Marcos Jr.'s presidency. Investors will also be on the lookout for the country's June 2022 inflation print (6.0% is the consensus estimate, while 5.7% – 6.5% is the estimate of the Bangko Sentral ng Pilipinas, or BSP). On the international front, the US will have a shortened trading week as markets close for the fourth of July holiday today.
STOCK PICKS FOR THE WEEK
Megawide Construction Corp. (MWIDE) — BUY
The recent dismissal of the criminal case against select MWIDE directors and officers should lift the overhang and give way for investors to shift focus on the company's fundamentals. The Mactan-Cebu International Airport's earnings should recover as the economy further reopens. The construction business should also benefit from looser quarantine measures. Accumulate MWIDE once the share price breaks above PHP 4.00. Set stop limit orders below PHP 3.75 to protect capital. Take profit at around PHP 5.00 / PHP 6.80.
Robinsons Land Corp. (RLC) — BUY
Valuations remain attractive as the stock is currently trading at 0.97x full year 2022 Forward Price-To-Book Value per Share, undemanding at one standard deviation below historical valuations. Accumulate once price breaks above PHP 20.50-PHP 20.90. Set stop limit orders below PHP 19.00 to protect capital. Take profit at around PHP 23.30 to PHP 24.00, and PHP 25 for long-term investors.
DITO CME Holdings Corp. (DITO) — LIGHTEN POSITION
DITO's share price dropped out of a consolidation period, suggesting a continuation of the downtrend. The measured price target after DITO formed a diamond continuation pattern last April 2022 is PHP 2.90-PHP 3.30, according to Technical Insight, our automated chart pattern recognition program. Lighten position at around PHP 4.00 to PHP 4.10. The next support levels are at PHP 3.50 and PHP 3.00
PSEi TECHNICAL ANALYSIS
Resistance: 6,180 / 6,400
Support: 5,700
The 6,400 level proved to be a resistance last week after the PSEi failed to sustain its oversold rally. The market even dropped below its support level of 6,180 at the latter part of the week. That being said, the bears remain in control and a retest of 6,000 is in play.
TRADING PLAN
Continue setting stop limit orders. The next support level is at 5,700.
KEY DATA RELEASES
1) July 5, 2022, Tuesday: Philippine CPI year-on-year for June 2022 (6.0% consensus estimate, 5.4% in May 2022)
2) July 7, 2022, Thursday: Philippine unemployment rate for May 2022 (5.7% in April 2022)
3) July 8, 2022, Friday: US change in nonfarm payrolls for June 2022 (274,000 consensus estimate, 390,000 in May2022)
Read More Articles About:
Understanding debt: Why the Philippines is not Sri Lanka
Should we be worried about government debt? Many believe there is an international threshold of 60% debt-to-GDP ratio. That limit, however, is arbitrary and meaningless without the proper context.

Much has been said about the 63% debt-to-GDP ratio of the Philippines, that it is supposedly "beyond the 60% debt threshold" set as some sort of international benchmark. However, there is no such thing as an established debt threshold above which an economy will likely start collapsing.
In fact, there are arbitrary debt thresholds set at different levels by different entities that have no common basis with any idea that breaching such threshold would mean economic collapse. Yes, thresholds are set, but these are arbitrary and only relevant to an end in mind. It does not mean doom and gloom.
For example, to be part of the Euro zone at the onset, European countries that wanted to ditch their currencies (deutschmark, francs, etc.) in favor of the euro had to fix their debt-to-GDP ratio at a 60% ceiling, among other things, before monetary union could be established. It did not mean that these economies would collapse with debt beyond the 60% ceiling set, as this only meant that they could not join the Euro zone.
However, there is one kind of debt that is dangerous if unmanaged, and that is foreign currency debt, here simplified as dollar debt for ease of discussion. The country cannot create its own dollars, so it will have to rely on dollar revenues to pay for any dollar debt incurred. Of course, it can always buy dollars in the market or borrow even more dollars to pay for dollar debt that is falling due.
This is very different from domestic or peso debt, as the country can always "print" more pesos to pay for peso debt, the peso being the home currency of the country. For example, US debt is more than 100% of its GDP, while Japan's debt is more than 200% of its GDP. However, it is not problematic per se for these countries as their debt is denominated in their respective home currencies – the dollar and yen.
So clearly, breaching a 60% debt-to-GDP ratio is a non-event as the more pressing issue is about how much is the dollar debt and how much are the assets (called Gross International Reserves or GIR) backing up the debt, to simplify things. More to the point, the total amount of dollar debt that falls due in the short term versus how much dollar assets or GIR the country has on hand is the more critical issue.
Let's now compare the Philippines vs. Sri Lanka as of yearend 2021:
Clearly, the Philippines is in no way near the situation of Sri Lanka. The latter has USD 8.4 billion to pay in the short term and it has only USD 1.2 billion in dollar reserves, so it must borrow dollars to pay its dollar debt in a classic Balance-of-Payment (BOP) crisis. The Philippines, on the other hand, can pay all its dollar debt of USD 106 billion with its USD 108.8 billion in dollar reserves, but that's not even the issue. The critical part is only the USD 15.1 billion dollars in short term debt. So, the country can pay all its short-term dollar debt and have spare dollars for continued imports without having to borrow dollars at all.
There are all kinds of indebtedness and the Philippines is not bankrupt at all despite its 63% debt-to-GDP ratio, principally because its debt is manageable and its dollar debt is more than 100% backed up by dollar assets. Clearly, the Philippines is not Sri Lanka.
MARC BAUTISTA, CFA, is Vice-President and Head of Research & Business Analytics at Metrobank, in charge of the Bank's macroeconomic, industry, and financial market analysis and research. He loves teaching finance and investments, portfolio management, statistics, financial derivatives, economics, etc. in a university setting. He plays guitar in a rock band and also loves learning other languages, especially Spanish, promoting its recovery as a heritage language in the Philippines.
Read More Articles About:
Stock Market Weekly Update: Cautiousness remains
A host of factors keeps investors on their toes — the US fed tightening, rising oil prices, and political appointments of the new government.

WHAT HAPPENED LAST WEEK
The Philippine Stock Exchange index (PSEi) dropped by 380.73 points, or 5.63% week-on-week, to close at 6,379.17.
Investors remained cautious across global markets amid aggressive US Fed tightening, rising oil and commodity prices, and supply chain bottlenecks. They likewise remained circumspect as they await clarity on the economic platforms and Cabinet lineup of the presumptive president-elect, Ferdinand "Bongbong" Marcos Jr.
Furthermore, the possibility that the Bangko Sentral ng Pilipinas (BSP) may raise key policy rates earlier than expected, owing to the country's strong first quarter 2022 GDP print at 8.3%, did little to infuse optimism in the stock market.
WHAT TO EXPECT THIS WEEK
This week, the market is expected to bounce following Wall Street's rally last Friday as some investors remain hopeful the US Fed will implement monetary policies conducive to a soft landing.
A technical bounce is likely to occur at the start of the week as the Relative Strength Index (RSI), a technical indicator that indicates bullishness or bearishness in the stock market, reached oversold levels last week.
However, gains may be capped as global recession fears continue to hound investors, who will also be closely watching out for any key policy rate surprises from the BSP Monetary Board meeting on May 19, 2022, Thursday.
STOCK PICKS FOR THE WEEK
BDO Unibank, Inc. (BDO) — BUY
Valuations of the bank remain attractive, trading at 1.2x forward price-to-book value per share. Potential early rate hikes by the BSP should bode well for bank yields in the next few quarters. Accumulate shares once price breaks above PHP 135 and take profit at PHP 150 to PHP 160, or P170 for long term investors. If price breaks down from PHP 124, limit risk and cut loss to protect capital.
Bank of the Philippine Islands (BPI) — BUY
We expect BPI to deliver 41% and 21% net earnings growth in
2022 and 2023, respectively, driven by high single-digit loans growth and further improvements in asset quality. Potential early rate hike by the BSP should give a boost to bank yields in the next few quarters. We recommend accumulating shares once the price breaks above PHP 100 and take profit at PHP 110 to PHP110. If price breaks down from PHP 92, limit risk and cut loss.
Robinsons Land Corp. (RLC) — BUY
Valuation remains attractive as the stock is currently trading at 0.97x price-to-book value per share for full year 2022. Buy at current prices.
PSEi TECHNICAL ANALYSIS
Resistance: 6,400 / 6,600
Support: 6,000 / 6,200
The PSEi significantly dropped last week, breaking below the 6,600/6,400 levels with increasing volume.
The 6,200 level is crucial since a break below the said level will result in a 52-week low and a likely retest of the 5,750 level. On a positive note, the market is trading at oversold levels with the RSI at 26. Usually, the PSEi quickly rebounds after it hovers at oversold territory.
TRADING PLAN
Continue setting stop limit orders especially below 6,200 to protect capital. Support levels are currently at 6,200/6,000. Bargain hunters can prepare for the probable bounce and set take-profit levels if the market fails to break above the resistance levels.
KEY DATA RELEASES
Monday, May 16, 2022
– Corporate Earnings: Converge ICT Solutions, Inc. (CNVRG)
– Corporate Earnings: Megaworld Corp. (MEG)
Tuesday, May 17, 2022
– Overseas Filipino (OF) remittances for March 2022 (2.9% est., 1.3% in February 2022)
– US Retail Sales for April 2022 (1.0% est., 0.7% in March 2022)
– Corporate Earnings: GT Capital Holdings, Inc. (GTCAP)
Wednesday, May 19, 2022
– BSP interest rate decision (no change in rates expected)
– Corporate Earnings: Security Bank Corp (SECB)
– Corporate Earnings: Jollibee Foods Corp. (JFC)
Read More Articles About:
Reach the Beach
With the limitations of these uncertain times, how can you experience the island vacation you want? The answer is simpler than you think.

I was listening to the Fixx's "One Thing Leads to Another" (yes, I am old) and the album's title hit me:  "Reach the Beach."  Damn. I haven't had mountain air or salt water in nearly two years!
Twenty months since the pandemic-induced travel ban was imposed, many also find themselves itching to pack their bags and head out to their favorite getaways. For those accustomed to taking their Peking duck lunch meetings in Hong Kong, or skipping to Como to test their newly-serviced boats, the itch to ditch the briefcase, work from home arrangements notwithstanding, has been throbbing more than ever. Unfortunately, the type of vaccine administered continues to dictate which international destination is accessible at this point. So while many foreign tourist capitals have opened up, local travelers remain strapped due to selective and vaccine-related bans on outbound Filipinos.
The good news is, you don't have to go far to get your feet wet. For the more adventurous tourists who can shed their creature of comfort persona, there are a lot of places off the beaten path that are worth your wait. Whether you're into photography, diving, surfing, trekking or just beach combing, we've culled a shortlist1 that goes beyond Balesin, Bohol and Busuanga; and we're not even talking about Boracay. These top five under-the-radar gems, arranged from North to South, should help ease your wanderlust.
1. Kaparkan Falls. The local version of Vietnam's Pongour waterfall, getting there isn't a stroll. The falls sit in the town of Caganayan, Tineg up north in Abra, which is about an hour's flight (or a 10 hour drive) from Manila. You may need to trade your Tumis for trek poles to get there, but it's all worth it. Get those muscles moving; the reward is priceless.
2. The Caramoan Islands. Popularized by the Amazing Race, this cluster of islands is known for powdery beaches, rich marine life and raw rock formations. They sit on the edge of Camarines Sur in the Bicol Region. Visitors take an hour's flight from Manila to Legazpi, followed by a two-hour drive to Sabang Port and another two-hour speed boat ride. Getting there may be an ordeal, but the trade-off is a tranquil, clean, unpopulated patch of paradise.
3. Apo Island. Divers, snorkelers, marine biologists and underwater videographers swear by its waters' biodiversity. If you're into swimming with sharks and turtles, giant corals and countless species of fish, drive for an hour from Dumaguete to the sleepy town of Malapatay, and then hop into a banca until you reach the island. It's a spartan's haven, given humble accommodations, rationed electricity, and food supplies that are dictated by sea currents. It's a turn from the pampered dive spots up north, and it may be worthwhile experience.
4. Sohoton Natural Bridge Park. Sitting in Samar Island in the Eastern Visayas, this is your alternative to the more popular Saint Paul subterranean river national park. A boat ride along the Sohoton river takes you across lush greenery and limestone structures. There is Panhulugan Cave that houses weather-made sculptures that resemble Bohol's Chocolate Hills and Banawa's rice terraces. Further down the river, the canoe glides towards the Natural Bridge. Visitors then slide through the rock wall and into a water hole for a refreshing dip. The park is accessible by habal-habal from the village of Basey, after taking a bus or jeepney ride from the city.
5. Siquijor. Aswangs aside, the much maligned image of an otherwise pristine patch of sand and sun sits between Bohol and Cebu and is relatively accessible. Two local ferries depart from Cebu's Santander port, while one ship kicks off from Bohol's Tagbilaran port. On top of beautiful beaches, the island hosts several waterfalls, old churches and convents. Visitors usually hop on mopeds and take their time exploring its hidden nooks and crannies.

Why go local?
For one, Ibiza, Machu Picchu, Morocco can wait. The creperies along Champs Elysees won't close anytime soon, and the Paris-Roubaix race will return. And of course, there are the 2024 Olympics. All akin to a jet-setter's normal travel tastes.
More importantly, the pandemic and consequent ban on foreign travel unintendedly shifted the spotlight to sustainable domestic eco-tourism. Visiting any of these spots not only supports livelihood activities for our communities, but opens our eyes to the natural beauty of the homeland.
This is not glamping. It's a paradigm shift from moonlit, ocean-view balconies, canapes and wine.
It's a call to re-experience that downing a cold one on an isolated, sandy beach as the sun sets could be just as calming.
Have you switched those Salvatorres for Scarpas yet?
Read More Articles About:
Things to ponder on before your retirement
How financially prepared are you for retirement? Here is a list of things you may want to consider to ensure a smooth transition into retirement.

There are people who retire, only to come out of retirement in a few months or years. When asked for the reason, some will say they got bored or they miss the challenge. Unfortunately, a good number will say the reason is financial in nature. Yet, not all will have the luxury of having access to a job anytime he or she wants — that is why we really need to prepare for our retirement.
Preparing for retirement is no easy task, and I would say it is more of an art rather than a science. What will work for one person might not necessarily be true for another.
I have observed that individuals normally procrastinate on this matter, saying "I'm too young to be planning for retirement" and preferring to enjoy life as it goes on. There's nothing wrong with enjoying our careers, but we must bear in mind that retirement is not always our choice, especially under the situation we are currently in. I myself will be retiring in eight years, and I have been spending a good amount of my free time asking myself if I will be ready by then.
How prepared are you?
Being prepared for retirement largely involves financial preparedness. A big part of financial preparedness will be a function of your chosen lifestyle, the timing of your retirement, and your health condition when you retire. Your chosen lifestyle and time of retirement are both within your control, while health conditions can potentially alter your preparedness. For instance, there are cases where the retirement money was completely wiped out because of medical expenses.
How, then, will you assess your preparedness for retirement? Asking yourself the following questions can help you gauge if you are almost ready: Will I have an outstanding mortgage that I will need to amortize after my retirement? Will my kids be done with their education by then, or will they take up further studies? What is the minimum amount I will need to cover my day-to-day expenses? (You have to factor in inflation for that).
Moreover, ask yourself how much retirement money you will get and what will be the interest rate at that time. Gone are the days when we can live on interest. You should also figure out if you have enough insurance coverage, and whether you have passive income other than your SSS pension.
In addition, check on your health and determine whether you have medical coverage after retirement. Determine as well your estimated life expectancy.
To further assess your financial preparedness, imagine how your life will be if you retire. If your concern will be what to do with your idle time rather than how you will deal with the basic necessities (e.g., paying bills), then you are likely prepared. The 'idle time' concern can be easily addressed as long as you have financial security, while the latter concern will be a bigger problem because it will cause you anxiety.
While financial preparedness will be a more pressing concern for those nearing their retirement, those who are still far from retirement should also consider this. Regardless of how long you've been in your career, you should realize that you would retire at some point. You will not be working forever. The sooner you realize this, the earlier you can prepare for your eventual retirement.

Preparation for starters
Retirement can be either a personal or a mandatory choice. Ideally, we prepare for it as early as we can. But, in reality, there are a good number of us who are very close to retirement age who have not given it much thought.
If this is your situation, you have to start somewhere. For starters, you should have a clear idea of your estimated years of work before retirement. Then, you have to determine if you will be eligible for retirement pay.
If you have been switching jobs, there is a high chance that you will not be getting substantial retirement pay. So, you'll just have to rely on whatever savings you have through the years.
Once you have determined your remaining work years and eligibility for retirement pay, you have to consult financial experts. Set up a meeting with your trusted banker or financial advisor, and have an honest-to-goodness conversation on how they can help you manage and grow your existing savings and retirement pay.
In addition, you can consider setting up your own business, as this is another alternative source of passive income; but you need to ensure you have a solid business model. It is also advisable not to put your entire retirement money at risk.
Financial tools will always be there to help you plan your retirement, but it will all boil down to how much you can set aside on a monthly basis. Depending on the amount you have saved and your risk appetite, you can choose to invest in time deposit/unit investment trust fund, equities, property, and insurance with medical coverage, to name a few.
Of course, to begin with, you should make sure you have funds to invest. Then, you have to ensure you have a good understanding of the financial products out there.
In case you are not yet fully aware of these tools, it is never too late to reach out to your banker or financial advisor who will be more than willing to share their knowledge with you. Financial advisors can help tailor-fit solutions to cater to your specific requirement. Make sure you give time for open conversation with them on where you are in your retirement plan.
Metrobank can help you with these specific needs. We have highly trained investment specialists who can recommend products based on your need. You can also be referred to our Trust Banking services or our partner AXA Insurance for insurance-related solutions.
ROMMEL ENRICO C. DIONISIO The author has more than 20 years of banking experience particularly in Corporate Banking and Treasury/Markets. He is a B.S. Management Graduate from Ateneo De Manila University and earned his Post Graduate Degree from Asian Institute of Management.
This opinion article is part of Metrobank's Financial Education campaign series.
Read More Articles About: